John Anthony 'Tony' Stewart
John Anthony "Tony" Stewart, 28, of Warrensburg, Missouri, died Monday, Nov. 3, as the result of a motor vehicle accident east of Lone Jack, Missouri.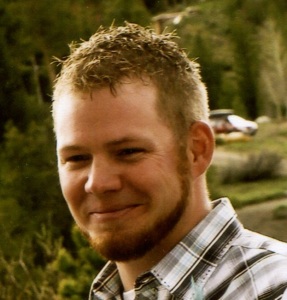 Funeral services will be held at 10:30 a.m. Friday, Nov. 7, at Sweeney-Phillips & Holdren Funeral Home in Warrensburg with Pastor Robert Allen officiating. Pallbearers will be Levi Hale, Chris Hastings, Cody Morlan, Robert Hastings, Josh Luber and Brian Matthews.
Interment will follow at Cowgill Cemetery in Cowgill, Missouri.
The family will receive friends from 6:30 to 8 p.m. Thursday, Nov. 6, at the funeral home.
He was born Nov. 11, 1985, in Clinton, Missouri, the son of John Alan and Shelia (Tripp) Stewart.

Tony attended kindergarten through 12th grade in the Crest Ridge School District, where he met many lifelong friends. Following his graduation in 2004, he started his career in the construction industry, primarily working in the Kansas City area. In 2007, Tony welcomed his first son, Landyn, and so began his love of fatherhood. On May 27, 2014, Tony married Kara Sharp the mother of his second son, Layne.  Tony was a great husband, dedicated father, a faithful brother, a loving son and a best friend. But above all he was a family man. His loyalty to family friends was unparalleled and never hidden. Tony was the heartbeat of any get together, and was always up for having a good time. He could lift your spirits with just a smile. Words simply cannot describe Tony as he will be greatly missed by many and forgotten by none.

Tony is survived by his wife, Kara, and two sons, Layne Anthony and Landyn Michael Stewart, all of Warrensburg; his father, John Stewart, and wife, Patty, of Fayetteville, Missouri; his mother, Shelia Tripp of Clinton; his mother in-law, Lori Milligan, and husband, Tom, of Richmond, Missouri; four brothers, Chris Hastings and wife, Rachael, of Concordia, Missouri; Bobby Hastings and wife, Amanda, of Warrensburg; Scott Baker and wife, Christa, of Jefferson City, Missouri; and Cody Morlan and wife, Bianca, of Colorado Springs, Colorado; two sisters, Monica Bowman and husband, Jeremy, of Jefferson City; and Christy McMillan-Singleton of Lowry City, Missouri; and his maternal grandparents, Bob and Shelia Page of Lansing, Kansas.

In lieu of flowers, memorial contributions are suggested to the John Anthony Stewart Memorial Fund with checks made payable to Kara Stewart and can be left in care of the funeral home.