John O. Johnson
Major John O. Johnson, died Monday, Aug. 18 with his family at his side.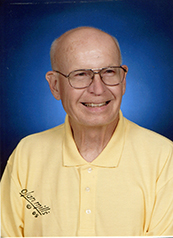 John was born Sept. 8, 1933, in La Claire, Iowa, the son of John Corwin and Ruth M. (Kramper) Johnson.
After high school, he attended Augustana College in Rock Island, Ill., graduating with a bachelor degree in geology in 1956. He also received a master degree in engineer management from the University of Missouri – Rolla in 1972. John served in the U.S. Army for 22 years with two tours in Vietnam during which he was awarded the Bronze Star for Valor and a Purple Heart. John retired in July 1979 to Rolla, Mo. He was a member of the Vietnam Veterans Post No. 317, American Legion Post No. 131 and the Knights of Columbus.
John is survived by his children Angie, Therese, Janet, and John Pat; six grandchildren, two great-grandchildren, a sister in-law and four nephews. He is also survived by his companion of 22 years, Robert Kochenderfer.
He was preceded in death by his parents; one son, Dale A. Johnson; and one brother, Cecil C. Johnson.
John's wish was to be cremated. A "Celebration of Life" will be held at 11 a.m. Saturday, Oct. 18 at the Warrensburg American Legion Post No. 131, and interment will follow at Warrensburg Memorial Gardens Cemetery.