Margaret Katherine Harmon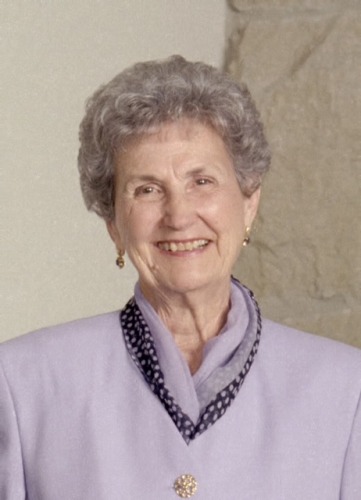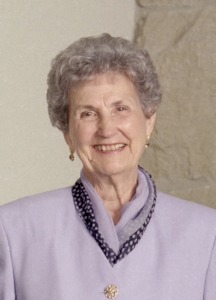 Margaret Katherine Harmon, 91, of Largo, Fla., died Saturday, Oct. 4  in Largo, Fla.
Funeral services will be held at 11 a.m. Saturday, Oct. 11, at the First United Methodist Church at 141 E. Gay St. in Warrensburg, Mo. under the direction of Sweeney-Phillips & Holdren Funeral Home. The family will receive friends from 10 a.m. to service time at the church. Interment will follow at the Sunset Hill Cemetery.
She was born Feb. 4, 1923, in Johnson County, Mo., the daughter of Edward H Handly Jr. and Kate Young Handly. She and her husband of 73 years, Adrian Harmon, were long time residents of Warrensburg, Mo. before retiring to Florida.
Margaret was a 65-year member of the First United Methodist Church of Warrensburg, 50-year member of PEO Chapter KD, past state president of the Federated Women's Club, 50-year member of Daughters of the American Revolution and volunteered for many community organizations. Margaret and Adrian were active supporters of the University of Central Missouri sports teams and academic programs. Prior to retirement they would frequently be seen at Mules and Jennies sporting events cheering on their favorite team. Their support of the Adrian and Margaret Harmon College of Business and Professional Studies continues today with scholarship opportunities for graduate students.  She loved to go to Powell Gardens and supported the building of Heartland Harvest garden, dedicating the Silo to the Farmers of Missouri.  She continued her support in a wide range of activities, including nursing scholarships through the Research Foundation in Kansas City, Math scholarships for students from Stover, Missouri, Missouri Girls Town, The American Legion Missouri Boy's State and the United Methodist Church Foundation.
Survivors include her husband, Adrian harmon; sons Lynn A Harmon (Jackie), Tommy D. Harmon (Muffet), and daughter Deborah Harmon Rankin; eight grand children, Monte Harmon (Tammy), Shanna Harmon O'Donnall (Francis) ,Meridith Harmon Sauer (Aaron), Muffet Harmon Eskra (Todd), Thomas B Harmon (Vicki),  Heather R. Rankin, Ashley Rankin Whobrey (Tim), Dr.  Summer Rankin (Ajay), 15 great grand children and many nieces and nephews.
Margaret was preceded in death by her parents, sister Ann Handly Bechhold Marr and brother Lynn Y Handly of Warrensburg, Mo.
In lieu of flowers, donations may be made to the UCM foundation, Powell Gardens Foundation, The Research Foundation, Missouri Girls Town and First United Methodist Church of Warrensburg.