Rick Carnes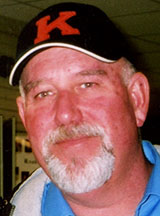 Rick Carnes, 56, of Knob Noster, Mo., died Wednesday, Sept. 10, at St. Luke's Hospice House in Kansas City, Mo.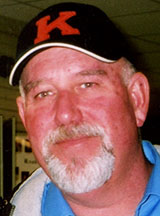 Funeral services will be at 2 p.m. Sunday, Sept. 14, at Knob Noster United Methodist Church with Pastor Bryan Wendling officiating. Pallbearers will be Gary Wuff, Kevin Lockard, Shane and Dustin Huntsman, Joe and Dustin Palmer, Ronnie Carnes, and Billy Carnes.
Interment will follow at Knob Noster Cemetery with full military honors.
The family will receive friends from 6-8 p.m. Saturday, Sept. 13, at Sweeney-Phillips & Holdren Funeral Home in Warrensburg.
He was born Oct. 15, 1957, in Ontario, Calif., the son William G. and Fern (Salmon) Carnes.
He was united in marriage to Glenda Palmer on April 12, 2012, in Warrensburg, Mo.
Rick was a 1975 graduate of Knob Noster High School. In February 1976, he joined and served in the U.S. Marine Corps for 22 years and retired with rank of staff sergeant.
After his military career, he worked for the Knob Noster School District as a bus driver until August 2014. Rick enjoyed working on tractors, gardening and entertaining his nieces and nephews by telling stories. He attended Knob Noster United Methodist Church.
Rick is survived by his wife, Glenda, and one daughter, Tyann Carnes, both of Knob Noster; his mother, Fern Carnes of Knob Noster; and his brother, Ron Carnes and wife Jan of Olathe, Kan.
He is preceded in death by his father, William G. Carnes, on Aug. 27, 2006.
Memorial contributions are suggested to the Rick Carnes Memorial Fund with checks made payable to Glenda Carnes and can be left in care of the funeral home.