John E. Fleener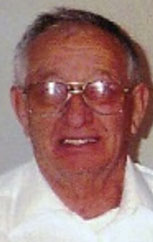 John E. Fleener, 83, of Stark City, Missouri, died Aug. 19.
The family will be receiving guests from 6-8 p.m. Friday, Aug. 22, at Williams funeral Chapel, 1400 S. Maguire St. in Warrensburg.
A celebration of John's life will be at 2 p.m. Saturday, Aug. 23, at Williams Funeral Chapel in Warrensburg with the Rev. Doug Gripka officiating. Interment will follow at Warrensburg Memorial Gardens Cemetery.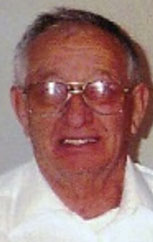 John was born on June 24, 1931, to John and Julie Fleener at their home in Leeton, Missouri. John was united in marriage to Vera Franklin on Jan. 20, 1951, and she preceded him in death.
He is survived by Betty Rowe of Stark City, Missouri, his wife of the heart for the last four years; two daughters, Kathy Ross, and her husband, Stephen, of Neosho, Missouri; and Vickie Fletcher of Walker, Louisiana; two sons, Keven Fleener and wife, Viola, of Loughman Florida; and Steven Fleener of Tipton, Missouri. He is also survived by six grandchildren and eight great-grandchildren; one brother, Clyde Fleener, of Centerview, Missouri; two sisters, Margie Fleener of Warrensburg, Missouri; and Patty Bond of Centerview. He was preceded in death by his two sisters, Wilma Sims and Betty Swadley.
John was a steady fixture at R.B. Rice Sausage Co., where he worked as a butcher and maintenance man in Lee's Summit, Missouri. He was a valuable employee at Swisher Mower in Warrensburg where he worked as an independent wiring engineer.
John moved to Stark City in July 2010 where he resided until his death at the home.
In lieu of flowers, memorial contributions may be made to the Newtonia Baptist Church in care of the funeral home.
Online condolences may be left at www.williamsfuneralchapel.net