Donnie D. Cox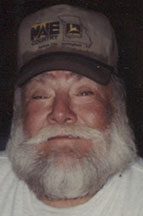 Donnie D. Cox, 74, of Knob Noster, Missouri, died Thursday, Aug. 14, at his home.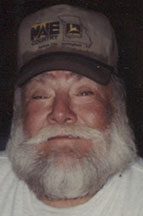 Funeral services will be held at 11 a.m. Monday, Aug. 18, at Sweeney-Phillips & Holdren Funeral Home in Warrensburg, Missouri, with Brother Charles Brant officiating.
Pallbearers will be Harold Cox, Charles Ossenbrink, Lee Parks, Dale Comfort, Marty Cox and Jimmy Cox. Honorary pallbearers will be Ronald Younce, Charlie Reynolds, Jim Noble, Frank Younce and Oscar Younce.
Interment will follow at Payne Cemetery north of Knob Noster.
The family received friends Sunday, Aug. 17, at the funeral home.
He was born March 13, 1940, in Valley City, Missouri, the son of Otis and Sadie (Hall) Cox.
He was united in marriage to Karen Hilderbrand on Oct. 25, 1964, in Columbus, Indiana.
Donnie joined the U.S. Army from August 1963 to July 1967 and served in the Vietnam War. After his military career, he went to work for the Johnson County Highway Department as a heavy equipment operator for 25 years and retired in 2002. Donnie loved fishing and hunting, especially raccoon hunting.
Donnie is survived by his wife, Karen; two sons, Harold Cox of Warrensburg; and Herbert Cox and companion, Suzanne Osborne of Warrensburg; one daughter, Mitzi Parks and husband, Lee of Knob Noster; one sister, Dorothy Younce, and husband, James of Knob Noster; seven grandchildren and two great-grandchildren.
He is preceded in death by his parents; one son, Johnny Dale Cox on Sept. 15, 1991; two brothers, Dale and Martin Cox; and three sisters, Viola Elwell, Vera Lee Hontz and Irene Cox in infancy.
Memorial contributions are suggested to Payne Cemetery and can be left in care of the funeral home.