Charles Thomas Hunzinger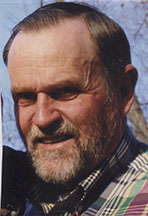 Charles Thomas Hunzinger, 73, of Warrensburg, Missouri, died Monday, Aug. 11, at his home.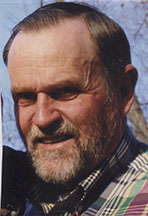 Funeral services will be held at 2 p.m. Thursday, Aug. 14, at Sweeney-Phillips & Holdren Home in Warrensburg, with Chaplain Eric Kurz officiating. Pallbearers will be Larry Stockton, Mike Roberts, Randy Jones, John Parsons, John White and Richard Staples. Honorary pallbearers will be Andy Gelbach, Mick Lamb, Scott Stockton, John Edmiston, Monte Wetzel, Chad Eickleberry and Jake Donovan.
Interment will follow at Sunset Hill Cemetery.
The family will receive friends from 6-8 p.m. Wednesday, Aug. 13, at the funeral home.
He was born March 19, 1941, in Warrensburg, the son of Thomas and Gladys (Hanna) Hunzinger.
He was united in marriage Marie Garner on July 4, 1985, in Warrensburg.
Charles graduated from Warrensburg High School, class of 1959. He then attended and graduated from Central Missouri State College in 1963 with Bachelor of Science in education. Charles started teaching industrial arts at Knob Noster Junior High in the fall of 1963. In the fall of 1969, he started teaching at the Lee's Summit School District where he taught his last 25 years and retired in the spring of 1995. In addition to teaching, Charles also worked in concrete foundation work, beginning in 1968 and continued until his death.
Charles is survived by his wife, Marie, of the home; one daughter, Ashley Hunzinger; and one grandson, Charlie Thomas Hunzinger, both of Warrensburg; one stepson, Larry Ruble of Lee's Summit; one stepdaughter, Tina Ruble of Warsaw, Missouri; 10 step-grandchildren and eight great-step-grandchildren.
He was preceded in death by his father, Thomas, on May 10, 1966; his mother, Gladys, on Nov. 17, 1981; one sister, Lois Powers, on Feb. 1, 2004; and one stepson, Bryan Ruble, on June 8, 2013.
Memorial contributions are suggested to Crossroads Hospice and can be left in care of the funeral home.