Jerry Lee Stockton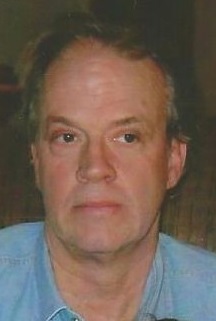 Jerry Lee Stockton, 58, died at his home in Warrensburg, Missouri, on July 31.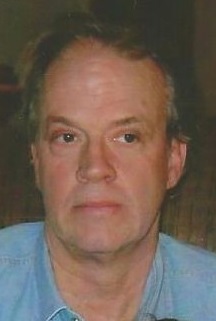 Services were Saturday, Aug. 2, at Sweeney-Phillips & Holdren Funeral Home inWarrensburg. Jerry was laid to rest in Warrensburg Memorial Gardens, immediately following the funeral. Pallbearers were Doug Mitchell, Martin Robbins, Larry Stockton, Scott Stockton, Dale Smith and Steve Erisman. Honorary pallbearers were Gerald Stockton and Jack Stockton.
Jerry was born on Sept. 5, 1955, in Centerview, Missouri, and was a life-long resident of this area. He attended College High School and graduated in 1973.
For the last 40 years, Jerry worked as a plumber with ECI Mechanical and worked on his family farm, north of Warrensburg, for his entire life. He was often seen astride his four-wheeler, white shirt flying behind him, colorfully chastising the cattle as he drove between fields and on gravel roads. Jerry was the first person you'd call if you were in a bind; if your tractor was stuck, if you needed to be dug out after a snowstorm, or if you just needed an extra hand with some heavy-lifting. Jerry was a loyal and steadfast friend and neighbor; the "old school" variety.
Jerry was an industrious worker from dawn until dusk. Not until all the chores were done, all the hay baled, all the cows fed, did he relax; sitting outside with his dog, Katy, simply enjoying the breeze. Because he worked so hard, Jerry had a voracious appetite. He could always be counted on to attend parties and gatherings to either start the buffet line or clean it up…and sometimes both. Jerry was a magnificent dancer and enjoyed Western and line dancing. He made quite the striking figure, towering over dance floors while whisking his partner around with an easy grace. Jerry was a member of Northside Christian Church in Warrensburg and attended services as often as he could. Jerry was also a respected member of the Elks Club and enjoyed dining there most Thursday evenings.
Jerry's survivors include his niece, Jennifer White, and her husband, Dustin, of Morrisville, Missouri; and niece, Heather Hawk, and her husband, Jerrit, of Walnut Grove, Missouri.
Jerry was preceded in death by his father, John "JN" Stockton in 1996; sister, Nancy Stockton, in 2007; sister, Christine Petree, in 2008; and mother, Mary P. Stockton, in 2010.
Memorial contributions are welcome in Jerry's name to the Northside Christian Church in Warrensburg. Donations may be left in care of the funeral home.