Rosalie M. McClary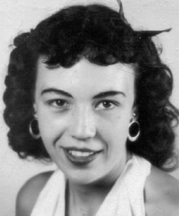 Rosalie M. McClary, 77, of Lee's Summit, Missouri, formerly of Knob Noster, Missouri, died Monday, July 21, at Truman Medical Center Lakewood in Kansas City, Missouri.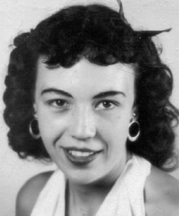 Cremation is planned and burial will take place at a later date at Knob Noster Cemetery.
She was born Oct. 5, 1936, in Hamilton, Missouri, the daughter of Merle David and Hazel (Wolf) Hess.
She was united in marriage to Henry B. McClary on Dec. 31, 1956. He preceded her in death on May 14, 1993.
Rosalie was a graduate of Higginsville High School, class of 1954. She lived in Knob Noster for several years and then moved to La Monte, Missouri, and later to Lee's Summit. Rosalie was a former member of the Knob Noster Methodist Church and the Knob Noster VFW Auxiliary.
Rosalie is survived by two sons, Merle David "Mac" McClary and wife, Ruth, of Ogden, Utah; and Henry B. McClary Jr. and wife, Cindy, of Lake Winnebago, Missouri; and one grandson, Trevor McClary of Lake Winnebago.
She was preceded in death by her parents and two brothers, Bill and Junior Hess.
Memorial contributions are suggested to Knob Noster Cemetery and can be left in care of Sweeney-Phillips & Holdren Funeral Home in Warrensburg.