Ronald Hebensperger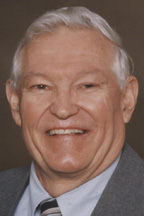 Ronald Hebensperger, 73, of Warrensburg, Missouri, died Wednesday, July 9, at Warrensburg Manor Care Center.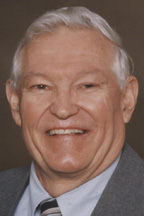 Funeral services will be held at 2 p.m. Monday, July 14, at Sweeney-Phillips & Holdren Funeral Home in Warrensburg with Pastor Dennis Doyle officiating. Pallbearers will be Benny Meyer, Gaylin Smith, Tommy Hebensperger, Lonnie Hebensperger, Todd Dale and Marlin Parrott.
Interment will follow at Warrensburg Memorial Gardens.
The family will receive friends from 1 p.m. until service time Monday at the funeral home.
He was born Aug. 15, 1940, in Hobart, Oklahoma, the son of Francis Xavier and Alta Bernice (Hamilton) Hebensperger.
He was united in marriage to Nancy Hill on Aug. 18, 1962, in Okmulgee, Oklahoma.
Ronald was a 1958 graduate of Roosevelt High School in Roosevelt, Oklahoma, and later received a bachelor's degree from West Mark University in La Mars, Iowa. Ronald was a major in the Civil Air Patrol Auxiliary for the U.S. Air Force in Van Buren, Arkansas, and worked as a electrical engineer for Sprint in Kansas City for 16½ years. He was a member of the Battle Creek Baptist Church and served many functions at the church including the food pantry in Broken Arrow, Oklahoma.
Ronald is survived by his wife, Nancy; two sons, Ronald Hebensperger and wife, Andi Carlson, of Silver Spring, Maryland; and Randy Hebensperger and wife, Elaine, of Warrensburg; two brothers, Tommy Hebensperger, Lonnie Hebensperger and wife, Sheila, all of Hobart, Oklahoma; one sister, Connie Patrick and husband, Jay, of Newton, Connecticut; and three granddaughters, Morgan and Mariah Hebensperger of Warrensburg and Emily Carlsperger of Silver Spring, Maryland.
He was preceded in death by his parents and one brother, Donnie Hebersperger.
Memorial contributions are suggested to the Alzheimer's Association and can be left in care of the funeral home.