Mary L. Roach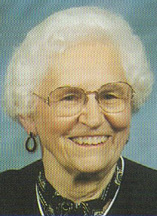 Mary L. Roach, 92, of Warrensburg, Missouri, died Sunday, June 29, at the Fountains at Greenbriar in Independence, Missouri.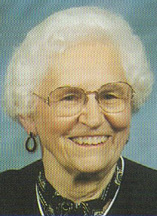 Funeral services will be held at 10 a.m. Thursday, July 3, at the First United Methodist Church in Warrensburg with the Rev. Louie Lowe and Brother David Mackey officiating. Pallbearers will be Tracy Roach, Bob Roach, Brian Roach, Shane Roach, Kyle Roach, Travis Allen, Will Merriman and Brandon Roach. Honorary pallbearers will be Tabitha Roach Allen and Tara Roach Merriman.
Interment will follow at the Oak Grove Cemetery north of Warrensburg.
The family will receive friends from 6-8 p.m. Wednesday, July 2, at Sweeney-Phillips & Holdren Funeral Home in Warrensburg.
She was born May 9, 1922, on a farm near Green Ridge, Missouri, the daughter of George W. and Rosie Elizabeth (Ruffin) Spickert.
She was united in marriage to Joseph Martin Roach on May 23, 1942, in the home Reverend O.A. Blaylock in Knob Noster, Missouri.
Mary was a graduate of Green Ridge High School class of 1940 and then attended Central Missouri State College. While she was there, Mary spent a lot of weekends at her Uncle Clide Staats helping in the Fayetteville Store. In 1941, she decided not to continue her education. Mary traveled to Kansas City and worked at the Montgomery Ward's store as extra help during the Christmas season. After the holidays, Mary came back to Fayetteville to work at the store and met her husband J. Martin Roach. Mary later went to work for State Farm Insurance in Warrensburg and retired as office manager after 22 years. She loved quilting and made a quilt for every one of her grandchildren and great-grandchildren. Mary was a member of the First United Methodist Church in Warrensburg and a member of the Fayetteville Extension Club.
Mary is survived by two sons, Robert Martin Roach and wife, Jane, of Boonville, Missouri; and Gary Spickert Roach and wife, Anne, of Blue Springs, Missouri; one daughter-in-law, Mona Roach of Hermitage, Missouri; one brother, Carl Spickert of Hawthorne, Nevada; eight grandchildren, 22 great-grandchildren and one great-great-grandchild.
She was preceded in death by her husband; her parents; one son, Donald Gene Roach; one grandson, Charles Roach; one brother, Donald Spickert, and one great-grandson, Tyler Roach.
Memorial contributions are suggested to the First United Methodist Church or the Hickory Point Cemetery in Green Ridge, Missouri, and both can be left in care of the funeral home.