Paul T. McCully Jr.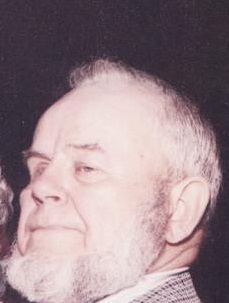 Paul T. McCully Jr., 83, of Warrensburg, Missouri, died Monday, June 23, at Country Club Care Center.


Graveside services will be held at 2 p.m. Friday June 27, at Liberty Cemetery north of Warrensburg with Brother Charles Brant officiating.
Friends may call from noon Thursday until noon Friday at Sweeney-Phillips & Holdren Funeral Home in Warrensburg.
He was born July 9, 1930, in Warrensburg, the son of Paul T. and Bertha Alice (Gunter) McCully.
He was united in marriage to Wanda V. Wallace on April 27, 1967, in Warrensburg.
She preceded him in death on Dec. 23, 1999.
Paul was a former manager of Motel 6 in Pennsylvania for several years. He later worked as a welder at Dick Adams Welding and was owner and operator of the Fern Hill Mobile Home Park in Warrensburg for several years. Paul was a former member of Harmony Baptist Church in Leeton, Missouri.
Paul is survived by his daughter, Nora Merrill of Warrensburg; six grandchildren, Pamela Shore and husband, Darryl, of Warrensburg; Dallas Speck of Long Beach, California; Michelle Barisone and husband, Guido, of Coral Springs, Florida; Jill Baker and husband, Roy, of Austin, Minnesota; Jenessa Hill and husband, Nic, of Holmen, Wisconsin; and Danielle Bernholtz of Ostrander, Minnesota; and nine great-grandchildren.
He was also preceded in death by his parents; two daughters, Erma Hoffman and Phyllis Bernholtz; one granddaughter, Ronda Rosheck; one brother, Wayne McCully; and three sisters, Alice, Norma and Mary Sue.
Memorial contributions are suggested to the National Stroke Association, 9707 E. Easter Lane, Suite B, Centennial, CO 80112, and can be left in care of the funeral home.