Charles Norman Thurman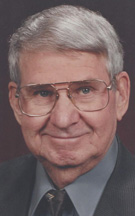 Charles Norman Thurman, 79, of Warrensburg, Missouri, died Thursday, May 29, at St. Joseph Medical Center in Kansas City, Missouri.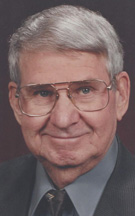 Funeral services will be held at 11 a.m. Saturday, June 7, at Bethlehem Lutheran Church in Warrensburg with Pastor Joel R. Kurz officiating. Pallbearers will be Bob Hutton, Eric Redwing, Dusty Noland, Michael Dameron, Larry Stoneking and Gene Stoneking. Honorary pallbearers will be Steve Noland, Brett Redwing and Marion Clark.
Interment will be held at 2 p.m. Saturday at National Cemetery in Warsaw, Missouri.
The family will receive friends from 10 a.m. until service time Saturday at the church.
He was born Feb. 20, 1935, in Warsaw, the son of James Bryan and Elsie Mae (Gaylord) Thurman.
He was united in marriage to Ida Jane Williamson on Oct. 28, 1956, in Warsaw.
Charles graduated from Warsaw High School class of 1953. He then went to work for the Missouri Department of Transportation as a construction inspector and retired in 1997 after 43 years of service. Charles and his wife, Jane, loved to travel and formerly owned Pathway Travels in Warrensburg. He also worked on their farm north of Warrensburg and loved gardening and working with his hands. Charles was a member of the Warrensburg Elks Lodge No. 673 and a member of the Bethlehem Lutheran Church in Warrensburg.
Charles is survived by his wife, Jane; one daughter, Lori Thurman, and partner, Cindy Stoneking, of Lee's Summit, Missouri; one sister, Blondena Mae Clark, and husband, Marion, of Warrensburg; three nieces, Brenda Noland, of Warsaw; Gale Dunn of Lockwood, Missouri; and Janice Helverson of Lee's Summit; one nephew, Perry Helverson, of Independence, Missouri; his dear friends Bob and Avanell Hutton and good neighbors Jim and Sheran Dahman, all of Warrensburg.
He was preceded in death by his parents, one brother, Leonard Wayne Thurman, and one nephew, Donald S. Helverson.
Memorial contributions are suggested to the National Cemetery in Warsaw and can be left in care of Sweeney-Phillips and Holdren Funeral Home in Warrensburg.