Jack Bernard Ridley Jr.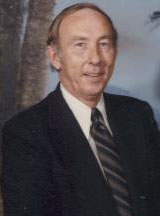 Written by Muleskinner Staff
May 15, 2014
Jack Bernard Ridley Jr. died Saturday, May 10, at his home.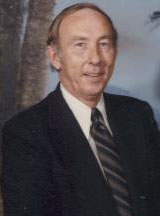 Services will be held at 2 p.m. Sunday, May 18, 2014, at Sweeney-Phillips & Holdren Funeral Home in Knob Noster, MO, with Brother Charles Brant officiating, with visitation services starting at 1 p.m.
Burial will follow at Knob Noster Cemetery will full military honors provided.
He married Ann Verdin in 1955 in Twickenham, England. She preceded him in death in January 2004.
Jack moved to Knob Noster with his family in 1969 and retired from Whiteman Air Force Base in 1975.  He was a security policeman.
He then worked at CMSU for 10 years as a policeman. After retiring again, he drove a bus for the Knob Noster School District for a few years. Jack was one of the kindest and honest men you would ever meet. He had a wonderful smile and a twinkle in his eye and always a good word.
Jack is survived by his son, Jack E. Ridley and wife, Drevis; and granddaughter, Sophie; and twin grandsons, Ian and JP, of Denver, Colo.; his daughter, Susan Berger of Knob Noster; his three grandchildren, Melody Mitchell of Knob Noster, Matthew Mitchell of Warrensburg, and Eric Mitchell and wife, Mandy, of Ft. Campbell, Ky.; and great-grandchildren, Leila Ann Conklin, Millie Sue and Landen Mitchell; and his step-grandson, Austin.
He was preceded in death by his parents; his wife, Ann; his mother, Lois Senkus; his father, Jack B. Ridley Sr.; and a sister, Laura Ridley.
Memorial contributions are suggested to the Knob Noster Am Vets and can be left in care of Sweeney-Phillips & Holdren Funeral Home in Warrensburg.