Carl Herman Almond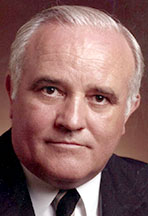 Carl Herman Almond, MD, 88, of Tampa, Fla., died, Tuesday April 1.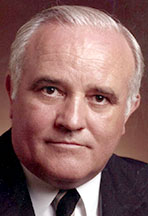 There will be a memorial service officiated by the Rev. Denise Vaughn on May 3, at 11 a.m. at the Almond family plot in Sunset Hill Cemetery in Warrensburg, Mo., and a memorial service at the Mt. Tabor Lutheran Church in West Columbia, S.C., on May 10, officiated by the Rev. Carrol McGee.
Carl was born to the late Hugh Herman and Sylvia Almond on April 1, 1926, in Latour, Mo. He was a graduate of Warrensburg High School, after which he enlisted in the Navy and served his country as a fighter pilot during World War II. Upon returning, he received both his undergraduate degree in chemistry and his MD from Washington University, St Louis. He interned at the LA County USC Hospital in Baylor, Residency in Internal Medicine, Surgery, Thoracic Surgery, Cardiothoracic Vascular Surgery, and Cardiology at the University of Michigan, Ann Arbor, and his NIH Fellowship in Thoracic and Cardiovascular Surgery at Brompton Hospital, London, England, under Lord Brock.
Carl was the chairman of the Department of Thoracic and Cardiovascular Surgery at the University Hospital in Columbia, Mo., for many years and finished his career as professor and chairman at the University of South Carolina School of Medicine in Columbia, S.C. While an avid sportsman, hunter and outdoorsman, his true passion was the art and science of surgery and his dedication to teaching and training developed some of the finest cardiovascular and thoracic surgeons in the world. One of his favorite assignments was serving on the Surgical Advisory Group to the Air Force as a member of the surgical team in Vietnam.
Carl, a longtime and passionate member of the Downtown Columbia SC Rotary Club, was also an active member of medical associations and societies, too numerous to mention. He served on the Medical Advisory Board of the Federal Aviation Authority for many years. Carl was the past chairman of Republic National Bank's Advisory Board; founder and director, Commercial Bank of the South, Carolina Gold Resources; director, Butler National in Lenexa, Kan.; founder, Cylex Corp and Kingston Technologies; but he never managed to master frying chicken without catching the kitchen on fire. However, he could grill a steak, ham or roast better than the famous chefs of Europe.
Carl is survived by his sister, Joanne Walters and husband, Jim, of Bonner Springs, Kan.; four children, Carrie and husband, Scott; Callie, Carl and wife, Tamera; and Christopher and wife, Dana. He is also survived by four grandchildren; his brother-in-law, Bill Martin and wife, Loretta, of Arizona; two nephews, five nieces and numerous friends who will miss "the good Doctor."
In lieu of flowers, the family requests memorials be made to Rotary International, Downtown Columbia SC Rotary Club or WoundedWarriorProject.org.