Margaret Louise Russell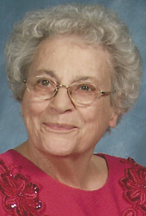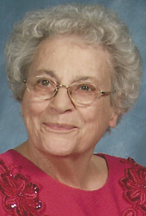 , 94, Frye of Knob Noster, died Feb. 28, in Nixa, Mo.
Funeral services will be at 2 p.m. Tuesday with visitation at 1 p.m. at the United Methodist Church in Knob Noster with burial following at the Centerview Cemetery.
She was born March 26, 1919 to Austin and Cora Belle (Cobb) Russell in Siloam Springs, Ark.
She was united in marriage to Frederick Robert Frye on Feb. 6, 1943.
Louise graduated from high school at Wikes, Ark., received her Bachelor of Arts degree in mathematics from John Brown University and master's degree from UCM. Louise taught school for 30 years in Arkansas and Missouri and was awarded UCM's Outstanding Math Educator Award in 1977. After retirement, Louise kept busy with her Church, LLL Club, and gardening and canning. She also enjoyed reading and working math puzzles.
She is survived by one brother, Chester Russell of Albany, Ore.; and one sister, Helen Flora of Vancouver, Wash.; her children, Robert (Joyce) Frye of Montgomery, Ala.; and Mary Lou (Robert) Lawler of Battlefield, Mo.; four grandchildren, Becca Lawler Huckert, Andrew Lawler, Joseph Lawler and Jason Frye; and eight great-grandchildren.
She was preceded in death by her parents; a son, G. Alvin Frye; her husband of 60 years, three sisters and two brothers.
The family asks that in lieu of flowers donations be made to the Wayne Miller Scholarship Fund at Knob Noster High School.