Andrew Leroy Horning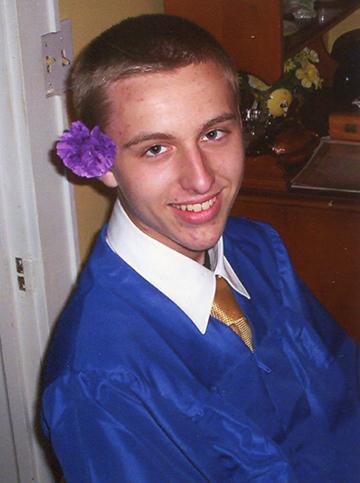 Andrew Leroy Horning, 22, of Leeton, Mo., died Tuesday, Oct. 15, as a result of a motor vehicle accident.


Funeral services will be held at 2 p.m. Saturday, Oct. 19, at Sweeney-Phillips & Holdren Funeral Home in Warrensburg with Pastor Vernon West officiating.  Pallbearers will be Tim Scarbrough, Marcus Hibbs, Chris Suida, Joseph Parmalee, Terry Brown and Danny Michael.
Interment will follow at Sunset Hills Cemetery.
The family will receive friends from 1 p.m. until service time Saturday at funeral home.
Memorial contributions are suggested to Working Families' Friend, 1021 Pennsylvania, Kansas City, MO 64105, and can be left in care of the funeral home.
He was born Feb. 12, 1991, in Harrisonville, Mo., the son of Michael Jonathan and Nichole (Brown) Horning.
Andrew was a graduate of Holden High in Holden, Mo., class of 2011.  He attended Gun City Christian Church in Gun City, Mo., and was a member of local labor union No. 264.  Andrew loved and enjoyed his work.  He loved his family and mother dearly and was always a happy young man.  Andrew was very close to his niece, Adelynn, and his sister, Coralie.
Andrew is survived by his father ,Michael Horning and wife, Diane, of Leeton, Mo.; his mother, Nichole Stowell, and step-father, Vince, of Warrensburg; his sister, Coralie Hertzog, of Bolivar, Mo.; two cousins, Chris Suida of Warrensburg and Dylan Johnson of Blairstown, Mo.; his grandparents, Robert and Marvia Horning, of Oregon; Steve and Betty Winnie, of Gun City, Mo., and Walter Brown, of Holden, Mo.; great-grandfather Thomas Goad, of Waynesville, Mo.; his uncle, Sean Horning, of California; and his aunt, Stephanie Johnson, of Blairstown, Mo., numerous aunts, uncles, and cousins, and his girlfriend Jacklin Justis.