UCM to host presentation by Lilly Ledbetter
Lilly Ledbetter, known for her persistence in actively pursuing the fight to close the wage gap between men and women, will be the keynote speaker for Politics and Social Justice Week at the University of Central Missouri. Ledbetter will speak at 7 p.m. Wednesday, April 3 in Laura J. Nahm Auditorium in the W.C. Morris Science Building.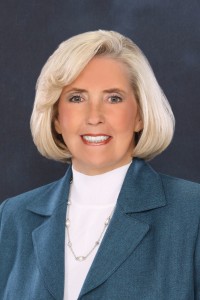 The public may attend at no charge.
Ledbetter was a supervisor for Goodyear Tire and Rubber Co. in Alabama from 1979 to 1998. Following her retirement, she sued the company for paying her less than her male counterparts during her employment with company. The case made it to the U.S. Supreme Court, where her claim was denied.
However, her leadership and advocacy efforts helped to advance the passage of the 2009 Lilly Ledbetter Fair Pay Act by the U.S. Congress, an amendment to the Civil Rights Act of 1964 and the first piece of legislation signed into law by President Barack Obama.
Ledbetter's presentation is sponsored by the Center for Teaching and Learning; the Women and Gender Studies Program; the Department of Government, International Studies, and Languages; the College of Arts, Humanities, and Social Sciences; Students for Political Action; the American Democracy Project; the Office of the President, and the Office of the Provost and Chief Learning Officer.