Teams to Relocate due to Renovation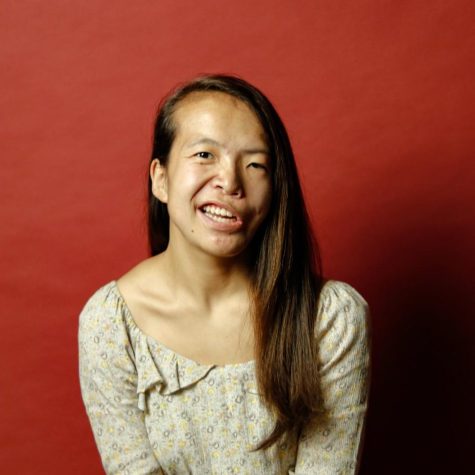 More stories from Meah Copeland
While the Lovinger Gym is scheduled to start renovations that will add classrooms, office space, play rooms and one-on-one individual counseling rooms after the spring semester, the project will displace the wrestling, color guard and fencing teams who currently practice there.
 College of Education Dean Ann McCoy said the project is needed because there's an increasing need for counseling services, and the additional space will allow the university to provide more services for those who need them.
  "I'm really excited about it," McCoy said. "I think it's going to be good for our students as well as our community. One thing that is wonderful to me is that a man gave this in honor of his nephew who's a long time educator in the Holden school district."
  Assistant athletic director for facilities and operations Scott Thomason said the wrestling team's move will be good for the program. He also said other than the wrestling team, the rest of the athletic department doesn't depend on the Lovinger Gym for practice.
  "I hate to lose the space, selfishly hate to lose that space, but the college of education needs to do what's best for them and it's their building," Thomason said. "I'm happy for them."
  Senior wrestler Austin Morgan said the wrestling team has a history of being moved to different locations across campus to practice. They have practiced at the police academy, the Student Recreation and Wellness Center and Lovinger Gym, and they currently are set to practice in the Multipurpose Building. 
  "The past four years that I've been here, it's been ridiculous," Morgan said. "There shouldn't be any reason why we don't have a facility to practice at."
  Morgan said he feels the athletic department does not give as much attention to the wrestling team as they do to other sports. However, the athletic department is still helping the wrestling team figure out where to go and providing space for them in the Multipurpose building. On the other hand, the fencing club, which is an intramural, and the color guard, which is in association with a class, and the winter guard, which is a student organization, have to figure out a different way to find space.
       Kevin Sneed, director of intramural and recreational sports, said the fencing club will be utilizing one of the fitness rooms located on the first floor of the SRWC. The fencing club has previously practiced there, but it will be an adjustment.
  "I think it's exciting for what they will turn [the gym] into, and I think it'll be fantastic, but it puts a strain on those organizations that have been using it," Sneed said. "There is going to be a struggle for some of them that have been over there for so long that they're used to it, but we'll make it work."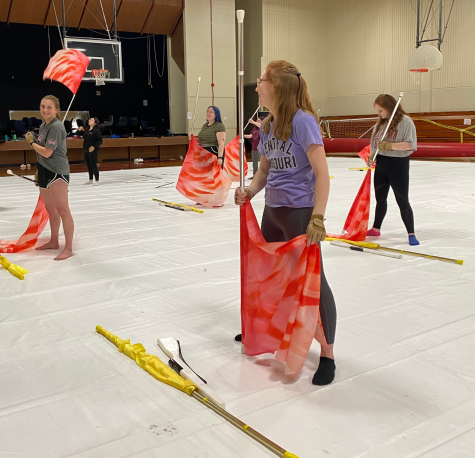 Color guard team practices in the Lovinger Gym at least twice a week, and is still looking for an alternative space to practice.   
  Color guard director Allegra Wolff said she is concerned about how the renovation will affect her and her team, and it was a shock when she heard the news of the renovation because she found out through a Facebook post, not the university itself. 
  "I definitely know that the counseling services are something that my own students use and utilize, and I understand that," Wolff said. "However, what we do is also part of their mental health and safety at this school. Having a place to come, be themselves and perform contributes to their positive experiences on campus." 
  Wolff said she thinks not having a place to practice will be hard for recruitment and scheduling. The current options being considered for alternative space include the SRWC or Warrensburg High School, but Wolff said she is not confident about these alternative locations. 
Leave a Comment
About the Contributor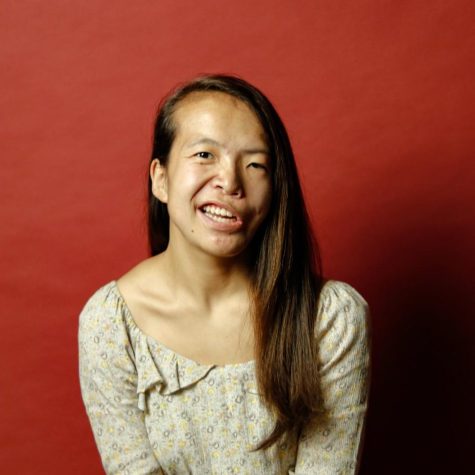 Meah Copeland, Sports Editor
Meah Copeland is a senior Digital Media Production Major. Her emphasis is in Digital Journalism and Sports Reporting and Broadcast. Meah started writing...