UCM Students Take a Shot at March Madness
Junior Roman Pfister watches the games wherever he can find a TV, whether it's at home or with friends and family. He has been watching March Madness since high school. Pfister said his bracket is busted as most of his teams are done playing. 
  "I had Purdue winning which obviously didn't go very well for me," Pfister said. "I had UCLA and Kansas in the Final Four and then I should have to look because I pretty much stopped paying attention to my bracket after Purdue." 
  March Madness starts in the middle of March. There are 68 Division I Men's basketball teams fighting for the National Title. March 14 to April 3, games have started and there are 16 teams left in the tournament, at the time of publication. 
  Pfister said that there have been lots of upsets so far. Princeton University beat the No. 2 Arizona State and the No. 5 seed University of Missouri.
  "I guess Princeton really is just that kind of team this year, they really want to prove that they can do it," Pfister said.
Senior Laurel Yows also watches March Madness with friends and family. She did not fill out a bracket but enjoys watching the games. 
  "Honestly, like I have had some upsets. I was really sad to see that Virginia is not in it anymore," Yows said.
  Junior Chandler Vaughan does a bracket yearly. This year for the Final Four, she has UCLA, Duke, Alabama, and Houston. In the Final Four, there are four basketball teams left in the tournament. She watches at her or her friend's place.
  "I don't really go into details of how the teams play themselves because I don't really watch the regular games of their season for March Madness," Vaughan said. "I just do it because everyone else makes a bracket so I'm gonna see how well I compare to them."
Leave a Comment
About the Writer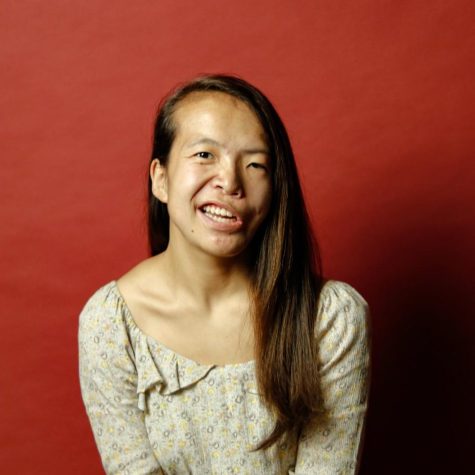 Meah Copeland, Sports Editor
Meah Copeland is a senior Digital Media Production Major. Her emphasis is in Digital Journalism and Sports Reporting and Broadcast. Meah started writing...