Senior Spotlight: Aaron Westhoff
More stories from Meah Copeland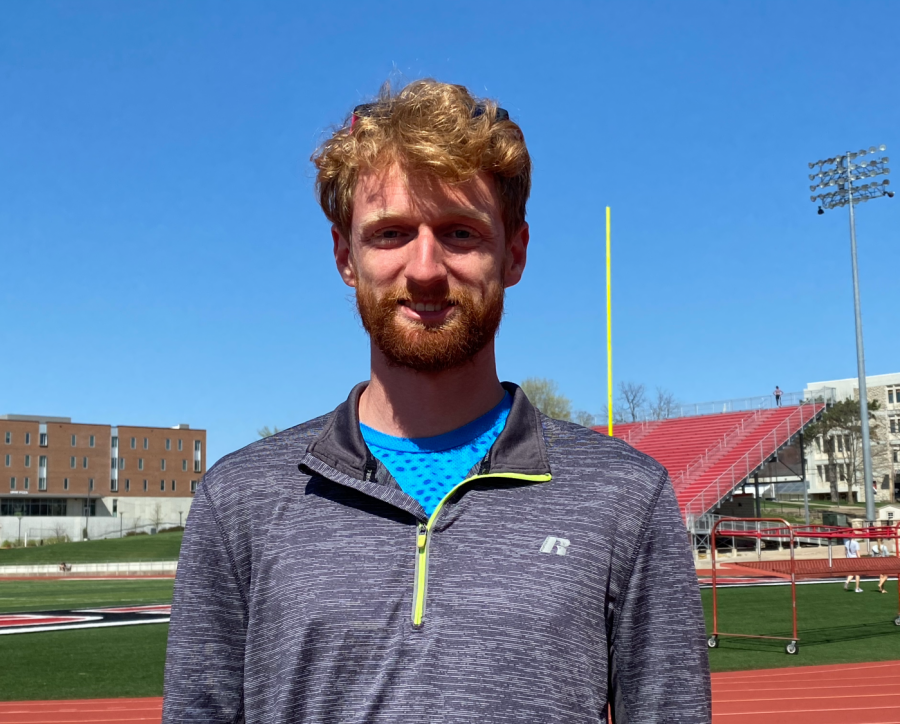 University of Central Missouri senior Aaron Westhoff has been running since his freshman year of high school. Westhoff runs for cross country and track and field. For cross country, he runs five miles and on track, he runs 3.8 miles. 
  He said that his mom is an inspiration to him because she ran marathons and was a computer science major.
 Westhoff's mother, Anne Lause, said she might have had some influence on him, but ultimately, it was his decision for his major and running career. She said Aaron received the Missouri State High School Activities Association's Award of Excellence in 2017 for the exemplary display of sportsmanship, ethics and integrity. 
  "Aaron is relatively laid back, takes things in stride, a man of few words and determined to accomplish his goals," Lause said. "If Aaron doesn't reach his goals then he takes it in stride, adjusts his goals to better fit his current situation and moves forward from there."
  Westhoff chose UCM because of the computer science program. Westhoff said his mom is a computer science major and watching her work was interesting to him so he tried it out and enjoyed what he was doing. Another reason why he chose UCM was the track and cross country athletic programs because of talking to some people that were on the team. 
  "I talked to some guys on the team when visiting and they seemed pretty fun," Westhoff said. "It was the best of both worlds, so I came here. 
  During his sophomore year of high school, Westhoff broke his left femur. He was put in a cast for three months and after he was healed, he started doing short runs to get back into running. He said it was tough being out for a while. 
  On an average day, Westhoff gets up at 8 a.m. goes for a morning run, has classes at 1 p.m. then practices, works on homework and goes to bed by 11 p.m.
  Westhoff has a different routine to get ready for each race. The day before, the team will do an easy run of six miles. The day of the meets can vary. If he has an early race, he will wake up three hours before, run a little bit, eat a granola bar and go to the race. If the race is later in the day, Westhoff will have a full breakfast and lunch.
  Westhoff said the surprising part about UCM was the friends he has made because he didn't know if he would make many friends. 
  "Once I first meet you, I am not a talkative person, but once you get to know me, I talk quite a lot and that's what surprises people after a while," Westhoff said.
  In his free time, he likes to hang out with his roommates doing anything from playing video games, disc golf or running. 
  Westhoff lives with three teammates and he considers them to be the closest friends. They are red-shirt junior Zach Adams, junior Alex Kirk and senior Nicholas Victor.
  Victor has known Westhoff for four years and said Westhoff is funny, lighthearted and a hard worker who keeps his grades up. Victor said Aaron handles his emotions well and improves for the next meet or race.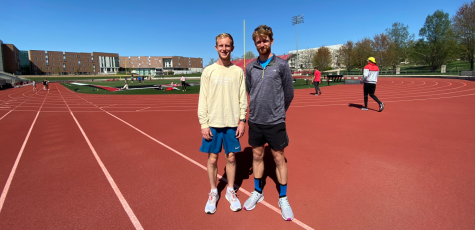 "He's one of my brothers that I have made at UCM and some guy that I will stay in contact with for the rest of my life and invite to my wedding," Victor said.
  Westhoff said that his favorite moment in his career was his sophomore year, in spring 2019, when the Mules track and field team won both outdoor and indoor conference championships. He said that was the highlight of his running career at UCM. 
  When COVID-19 first started in March 2020, the indoor NCAA Championship was canceled. Head coach Kirk Pedersen said the last 12 months have been the most challenging for the team and Westhoff. 
  "Westhoff is a fun-loving guy on the team and great leader during track and cross country," Pedersen said. "Afterwards I see them together and spend a lot of time together."
During the track season, the team does not have scheduled morning runs. Westhoff and his roommates would run three times a week in the morning to get some extra miles in. 
Leave a Comment
About the Contributor
Meah Copeland, Sports Editor
Meah Copeland is a senior Digital Media Production Major. Her emphasis is in Digital Journalism and Sports Reporting and Broadcast. Meah started writing...