Retrenchment Decisions Expected by End of Semester
 University of Central Missouri President Roger Best is currently in the process of identifying the positions to be eliminated because of the ongoing retrenchment process. On March 29, Best announced that 41 positions would be eliminated via email sent to faculty, and they were notified on April 15 that Provost and Vice President for Academic Affairs Phillip Bridgmon sent his next round of recommendations to Best. 
  Bridgmon estimated that around half of his recommended positions to be cut came from vacant positions and planned retirements.
  Notifications have been sent to faculty members that state whether or not their position has been identified for retrenchment at this point. He acknowledged the uncertainty brought to the UCM community by retrenchment.
  "These processes create apprehension and anxiety and concern, so I certainly recognize that. I share those feelings," Bridgmon said.
  Bridgmon said his review process involved discussing the potential of reassigning tenured faculty to different subject areas with the four college deans.
  Alice Greife, College of Health, Science, and Technology dean, said her college's school chairs were tasked with providing their recommendations for which positions would be a part of the 14 slated for retrenchment in their programs. She then independently reviewed the recommendations and submitted her own recommendation. 
  While saying that retrenchment isn't a personal process that focuses on an individual's credentials in a fair and open way, Greife admitted that the process is challenging on a personal level, especially with the type of community UCM is.
  "So much of us know each other. Particularly, the program faculty know each other very well. We socialize with each other, so it's a very difficult personal process," Greife said.
  Jose Mercado, Harmon College of Business and Professional Studies dean, had three positions in his college identified for retrenchment in Best's March 29 decisions. Mercado stressed that nothing is official at this point. 
  "President Best will be the one who makes the final decision," Mercado said. "We're just making recommendations at each level."
  Mercado said that the university is focused on students during this process.
  "We are going to make sure that the students are not affected by all these decisions and our goal is to make sure that we have adequate staffing for all the academic programs," Mercado said. 
  Michael Sawyer, College of Arts, Humanities, and Social Sciences dean, noted that if a tenured of tenure-track faculty member is identified for retrenchment by Best, their contract becomes terminal, meaning they will be able to stay at UCM next school year, but will be required to leave before the following academic year.
  Sawyer said retrenchment is a process based on university policy and isn't an indictment of affected faculty members performance.
  "There's no judgment on anybody's value. These are tremendous losses of very, very talented faculty," Sawyer said.
  Best said retrenchment has been difficult. However, he said how appreciates how UCM has responded. As the next step of the retrenchment process is completed, university faculty are closer to answers.
  "We certainly will know by the end of the semester from my perspective — unless something unusual happens — the positions which are being eliminated," Best said.
  Best noted that if tenured faculty members are identified for retrenchment and don't have other positions on campus, they are able to appeal the decision, which could extend the retrenchment process past the end of the semester. 
  Robert Lee, College of Education dean, said he was unavailable for an interview.
About the Writer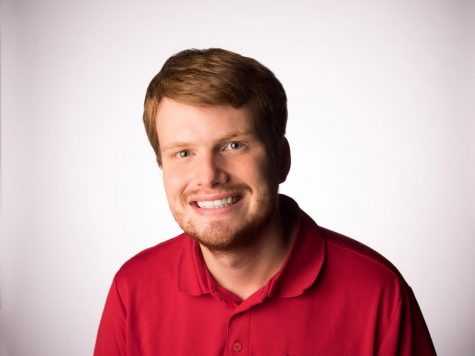 Matthew Goldsmith, News Editor
Matthew Goldsmith is the news editor of The Muleskinner and a graduate student at UCM. He recently graduated from Wichita State University with a degree...