UCM Enacts Retrenchment in Response to Enrollment Decline
  The University of Central Missouri enacted procedures on Nov. 6 to review university faculty positions to determine whether they will still be appropriate for the 2022 and 2023 academic years and to provide retrenchment rights for those affected. Retrenchment was enacted because of an enrollment decline of more than 4,000 students in the last five years. 
  According to the UCM retrenchment policy, the process occurs when faculty staffing reductions that are beyond routine are needed. Retrenchment procedures are activated when it becomes necessary to terminate tenured faculty or eliminate more than 3.5% of full-time faculty positions during an academic year.
  UCM's enrollment dropped from a record high of 14,395 students in the fall of 2015 to 9,959 this semester. UCM President Roger Best said an increase in international graduate students helped raise enrollment to the record high in 2015. 
  Best said COVID-19 has affected the headcount this year and while enrollment has gone down in the last 5 years, UCM's enrollment is consistent with where it was 10 years ago. 
  "If you look at 10 years ago versus last year, the number of students that we have is roughly the same," Best said. "However, the number of faculty that we have is substantially larger than it was during that previous time frame."
  Best said the Academic Program Review Committee (APRC) is required to examine each program.
  "They are required to look at not just how many faculty we have in a given program, but number of students in the program, the expected future demand, how critical is it to our mission, and whether that program is cost effective," Best said.
  One of the goals of retrenchment is for UCM to become more appropriately staffed. While some programs will lose resources, other programs might gain resources.
  Odin Jurkowski, the director of Graduate Education and Research, said the APRC can recommend that a program shouldn't change faculty staffing, decide it has too many faculty numbers, should be eliminated entirely or should have more faculty.
  Jurkowski said he thinks the APRC will have their part completed by January and send their reports to the provost and the academic review board, who will then hear appeals from faculty and programs. He said after the appeals process, a final recommendation will be made.
  "The final recommendation will go to the president and the provost, and then they'll work with the chairs and the deans to actually finalize specific faculty position cuts that have to be made," Jurkowski said. 
  A decline in international student enrollment has been a catalyst for UCM's enrollment decline over the last five years, and UCM's computer science department was impacted by the decline. 
  Mahmoud Yousef, the graduate coordinator of the computer science master's degree program, said international enrollment in his program has gone down the last few years and has gone down across in the United States as well. However, Yousef is happy with where his program is at now.
  "International enrollment, there's a decline there, but I don't see the decline because we have more than 500 already in the graduate program," Yousef said. "And that is still very healthy."  
  Yousef said his program is growing and is hoping to receive more resources through retrenchment, particularly acquiring teaching assistantships, which the program currently doesn't have.
  "When you have the largest program in the university and still have no graduate assistantships, I think that's not good," Yousef said. "I'm hoping with this retrenchment they will really consider putting more resources to our program, because there's potential for our program."
  The computer science program is one of more than 150 programs awaiting the changes that will come from retrenchment.
About the Writer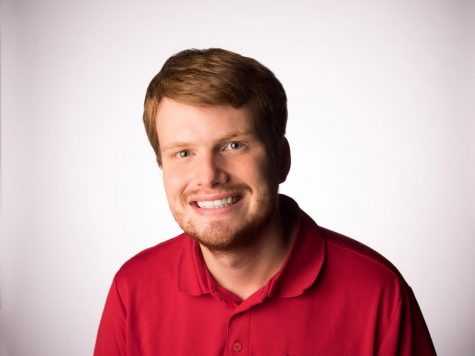 Matthew Goldsmith, News Editor
Matthew Goldsmith is the news editor of The Muleskinner and a graduate student at UCM. He recently graduated from Wichita State University with a degree...