Team Air captures multiple awards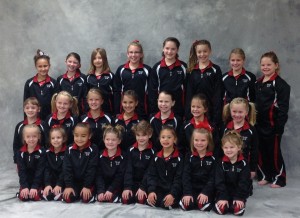 Team Air, Warrensburg's gymnastics team, brought home multiple awards from a recent competition.
This Warrensburg Park and Recreation Department team competed for the first time in the National Acrobat Competition on Oct. 27 in Lenexa, Kan. Gymnasts competed in both compulsory and synchronized routines.
The team earned 13 medals in compulsory and six medals in synchro. Every gymnast qualified for the championship meet. The team is coached by Karen Talley, Angie Fritch, Abby Frandsen, Josh Knight and Sara Carlson.