KMOS-TV provides books for Johnson County Angel Tree program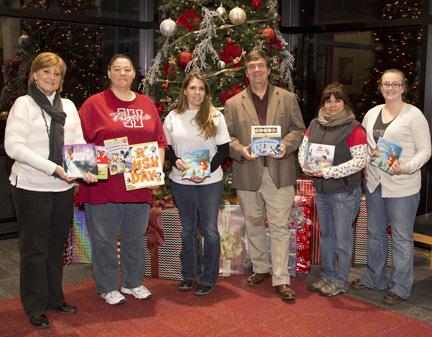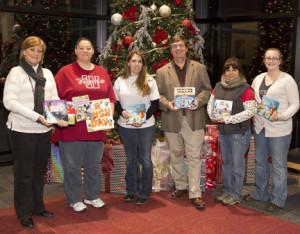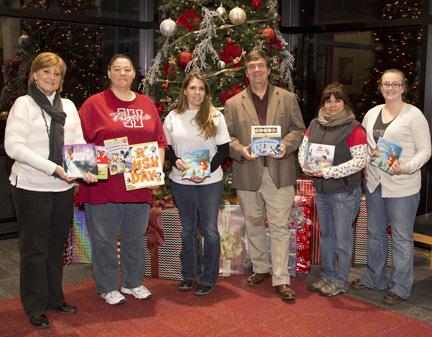 (WARRENSBURG, Mo.) – The University of Central Missouri's public broadcasting television station, KMOS-TV, recently provided books to a local angel tree program.
Mary Clevenger, KMOS-TV's outreach coordinator, and Mark Pearce, coordinator of corporate and community support, presented books for children of all ages to volunteers with the Johnson County Community Christmas Angel Tree on behalf of the station.
The angel tree program provides Christmas gifts for children in the Warrensburg area whose families may be struggling to provide a happy holiday season.
"This annual contribution to Community Christmas Angel Tree is just one way KMOS-TV can supplement the quality children's programming we are privileged provide to children in our viewing area," Clevenger said.
This is the 13th year KMOS-TV has made donations to the Community Christmas Angel Tree program as part of the station's community outreach program.