Greek Organizations Partner to Host Car Bash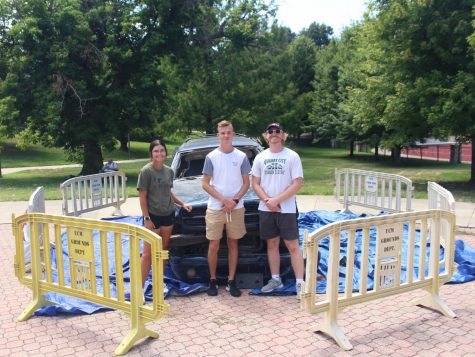 Phi Sigma Kappa and Lambda Alpha Epsilon-Gamma Epsilon Delta held a car bash on Aug. 23 to raise money for Special Olympics and raise awareness for their organizations. 
At the event, donors were able to take a hammer and smash a Dodge Durango that sat next to Walton Stadium. The event raised $110 for Johnson County Special Olympics. 
Ozzie Bockover, president of Phi Sigma Kappa, said he was pleased with the results of the car bash and thought his organization accomplished what they set out to do. 
"A lot of what we were trying to do was do as much good as possible while also benefiting our chapter kind of on a campus scale to let everyone know that 'hey, we're still here and we're actually trying to do stuff,'" Bockover said. 
Bockover said his fraternity is planning at least one more philanthropic event this year. He noted the work the fraternity does on a larger scale for Special Olympics, which is the official philanthropic organization of Phi Sigma Kappa.
"It's a big part of every single chapter at every single school that has Phi Sigma Kappa, and generally every year, every semester, Phi Sigma Kappa at any school will have a philanthropy event, and it's specifically to benefit Special Olympics," Bockover said. 
McKenna Rice, vice president of LAE-GED, said they differ from Phi Sigma Kappa in that LAE-GED is an academic fraternity that targets students interested in criminal justice. She said that her organization also differs from Phi Sigma Kappa from a philanthropic perspective, but still focuses on community service. 
"We don't have a national philanthropy, but we have a community service recruitment chair, so we just kind of like to get out into the Warrensburg community and help give back what they've given to us," Rice said.
Secretary of LAE-GED Taigan Rogers said he enjoyed participating in an event that benefitted Special Olympics. 
"I think it's really great to be here and to be able to come out and help raise money for an important cause like this," Rogers said.
About the Contributor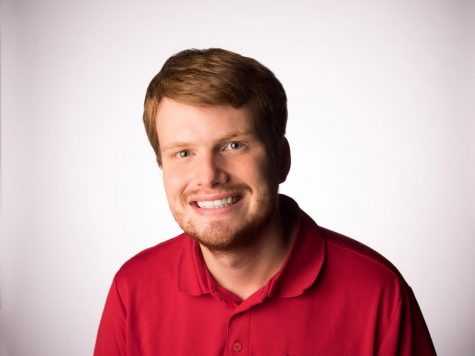 Matthew Goldsmith, News Editor
Matthew Goldsmith is the news editor of The Muleskinner and a graduate student at UCM. He recently graduated from Wichita State University with a degree...