Connections are Changing
  For many students at the University of Central Missouri, their first experience as a student occurred before the COVID-19 national pandemic, when many students could gather in small spaces, smile at each other in the halls and attend events without the fear of going over capacity. However, for others, remote learning, mask wearing and social distancing is the "norm" for Mules and Jennies.
  Some students have expressed disappointment and sadness about the changes that have taken place on campus. They have been trying to keep up with the continuously changing Centers for Disease Control and Prevention guidelines while still trying to create and maintain connections with one another.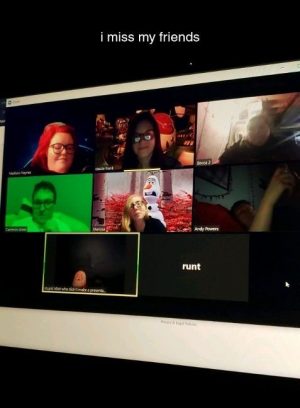 "I miss connecting face to face," junior sociology and psychology major Cat Frank said." It's hard to have a real connection through my Zoom camera. Campus was dead during the pandemic, it felt like a wasteland."
  Frank is currently a community advisor for the fourth floor of the Houts Residence Hall. She shared that it was chaotic when she tried to get back in town from her mid-year break in 2020. 
  "I was in North Carolina during spring break when COVID took over, so not only was I dealing with flights being canceled, but UCM didn't even know what to do," Frank said. "I was getting daily updates from school, then one day I was immersed in strict protocols. I had to come back and move out as soon as possible."
  As a community advisor, things were strict then and it's starting to get strict again. She was surprised when the freshman students were able to show up to in-person events. 
  "Last year was a total panic; no one knew what was next," Frank said. "We were waiting on UCM to make a call. This year, it's easier knowing what to expect before school. Professors are already expecting to go online and that's scary."
  Frank said she believes there's still hope. 
  "I feel like our generation will be okay," Frank said. "We've been doing this social media thing for a while."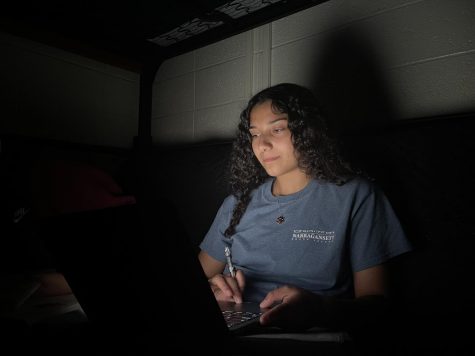 With constant updates from the CDC, schools around the nation change their policies to comply and students continue to adapt. Though UCM and other institutions keep up with these changes, some students, like freshman psychology major Angel Torres, said virtual learning takes some time to get used to.
  "Learning is different for everyone, virtual or not," Torres said. "But since virtual learning is new and not everyone has adapted to it, it does face its own backlash and negatives. Virtual learners don't get to connect with classmates, make friends, share thoughts in class and make the bonds that you normally could." 
  With consistent changes to COVID-19 guidelines, Torres hopes students will take them seriously, to hopefully finally bring the national pandemic to an end.
  "I would like to see students getting vaccinated," Torres said. "If people are still required to wear masks in the buildings, then I would like to see everyone wear them correctly. If they do these things then I think things could go back to normal."
  Education has changed. With the transition of being online more, freshman secondary education major Sophia Ferson said she believes it's beneficial to learn online, but only to an extent. Ferson expressed the way she meets new people has been difficult.
  "It's hard to gauge the way people feel about me when talking to them because I can only see half of their face," Ferson said. "It's disappointing because I envisioned my first year without a mask …  No masks were required in June and July when I experienced my first impression of UCM."
  Throughout the summer, CDC guidelines changed so vaccinated students were no longer required to wear a mask. Just before the fall semester started, however,  students received the news that the mask mandate was once again implemented for on-campus indoor activities, regardless of vaccination status.
  "I was a little upset when I first received the news that we're going back to the mask mandate this semester because I was hoping for a sense of normality, and I think I can speak for everyone that we hope UCM will say no to continuing the mask mandate when they meet again in September," Ferson said. "But, with how the new variant is getting, I believe they'll keep the mandate to keep everyone safe, which is more important than a piece of cloth on my face. 
About the Contributors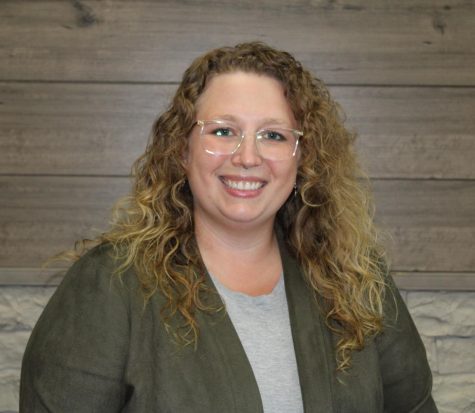 Angela Evatt, Reporter
Angela Evatt is a communication consultancy major with a minor is digital media production. She is a total communicator, and they enjoy covering topics...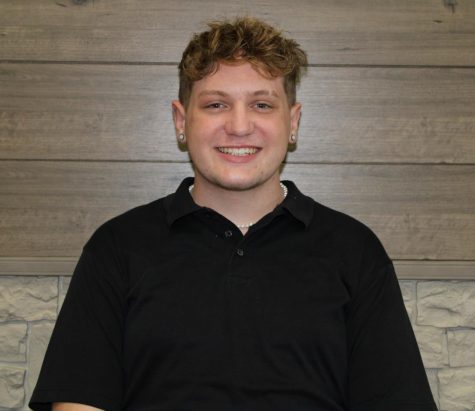 Derek Walsh, Designer
Derek Walsh is the current Designer for the Muleskinner. He's a freshman marketing major, and 1/3 of the Muleskinner's podcast team.