Governor Parson visits Mixed Reality Studio at Missouri Innovation Campus
  Missouri Governor Mike Parson visited the Missouri Innovation Campus in Lee's Summit Tuesday, March 2 to recognize the recently launched Mixed Reality Studio's help in addressing the state's need for a well-trained, technology-focused workforce.   
  The Mixed Reality Studio was funded through the Missouri Excels program, which was started to help develop opportunities in industry-standard education and training. The University of Central Missouri received $674,500 toward their Information Technology Expansion Project, which included the studio.
  "It was great to have the governor here, to experience firsthand our new Mixed Reality Studio," UCM President Roger Best said. "He's been a strong supporter of the MO Excels program that actually came to fruition once he became Governor."
  Guests present at Parson's visit included leaders and faculty from UCM, Lee's Summit Mayor Bill Baird and other community government officials and members of the Lee's Summit Economic Development Council and Chamber of Commerce. Members of the Lee's Summit R-7 school district and representatives from Velocity Lee's Summit and VMLY&R, a Kansas City area marketing agency, were also in attendance.
  Governor Parson emphasized the practical value and opportunities created by the Mixed Reality Studio. Parson explained Missouri is second in the United States for apprenticeship programs, and those are what make people want to stay in the state to work.
  "I want all of our children, all our grandkids to be able to have that opportunity to stay in Missouri," Parson said. "I want them to have the high-end jobs that they can train in technology, science or math or all of those things that I know those kids will need as they go into the workforce of tomorrow."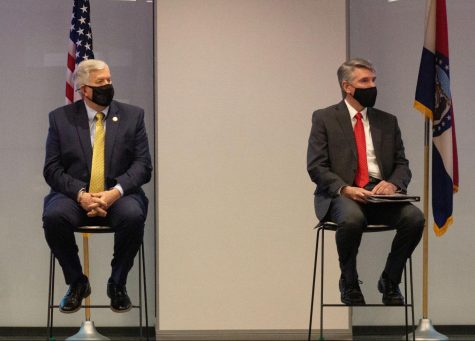 Parson said innovation in Missouri keeps students in the state after graduation, and it creates jobs.
  "You're building the workforce of tomorrow; these are jobs," Parson said. "That's why businesses are coming here and why we did have 10,000 new employees."
  The studio provides users with various software and design platforms, headset configurations, workstations and filming resources. Joe Mullins, manager of UCM's Gigabit Lab at Lee's Summit Velocity, spoke about the purpose of the project.
  "We built it for educators and for entrepreneurs," Mullins said. "Small businesses can take advantage of it. We'd like to see students take advantage of it, and even if they're students, if they want to start their own business or build an application, they can come to us and use the equipment."
  The studio is designed to help with research, education and workforce initiatives for students, entrepreneurs and companies to drive forward innovation in virtual and augmented reality. 
  "It's a model for the classroom of the future," Best said. "As we're going to be all involved in this virtual reality, augmented reality approach as we move forward. It will also allow us to educate the educators in how they can use this sort of technology."
  Lauren Hays, assistant professor of educational technology, presented the benefits of learning in VR and AR. 
  "Research in the use of VR and AR has shown the impact of learning activities is greater when VR is used versus a traditional lecture," Hays said. "I'd really like to see educators be creative with it and think about their own students and their own classes and how this technology can best meet their students' needs."
   Zachary Racy, student representative on the UCM Board of Governors, also shared his perspective on the Mixed Reality Studio. 
  "It's a tremendous opportunity to have those resources available towards our students, to provide them with that hands-on learning that is really huge in this world," Racy said. "It's important for our students to have those experiences, and that's why they choose to come to UCM."
Leave a Comment
About the Contributors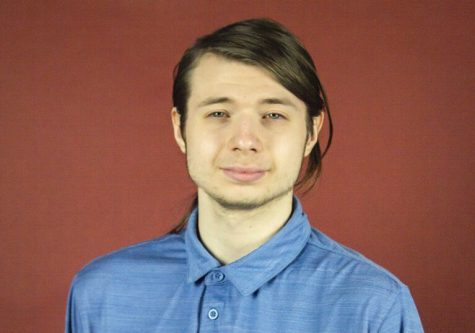 Abram Tabor, News Editor
Abram Tabor is a digital media production major with a dual emphasis in digital journalism and audio production. Abram is interested in pursuing the field...
Meah Copeland, Sports Editor
Meah Copeland is a senior Digital Media Production Major. Her emphasis is in Digital Journalism and Sports Reporting and Broadcast. Meah started writing...