University of Central Missouri Celebrates 150 Years
  This year is the University of Central Missouri's 150th anniversary. During the anniversary, students and faculty are reflecting on the history of the school.
  Amber Clifford-Napoleone, professor of anthropology and the director of the McClure Archives and University Museum, is an expert on UCM's history. She said she is excited to celebrate the school and its accomplishments this year.
  "When the university opened, it wasn't a university, it was Warrensburg Normal No. 2," Clifford-Napoloene said. "It was a teachers' college and it was one building, and everything happened in that one building."
  In 1871, the school we now know as the University of Central Missouri opened its doors to 30 students. Over the years, the name changed four times — Central Missouri State Teachers College in 1919, Central Missouri State College in 1945, Central Missouri State University in 1972 and the University of Central Missouri in 2006.
  "Everything has changed," Clifford-Napoleone said. "The place where people used to tie up their horses and mules is the place we call the Quadrangle …  And that's pretty indicative of how the campus changed."
  Clifford-Napoleone said some characteristics have been progressive since the school's opening, including employing and admitting women. Additionally, international students started coming to the university in the 1920s.
  UCM President Roger Best, who became president of UCM in 2018, has been working for the university since 1995. Best said he is also excited for this anniversary. 
  "The one thing I haven't seen change, in the 25-plus years that I've been here, is our faculty and staff's dedication to our students," Best said.
  UCM has also had its fair share of challenges throughout its 150 years.
  "There was a fire in 1915 that burned nearly the entire campus to the ground," Clifford-Napoleone said. "There were three and a half buildings by that time. But they all had wooden floors and wooden ceilings, and they caught fire."
  Even though the school burned, the faculty did not allow for it to negatively impact the students.
  "The campus burned to the ground and what happened the next morning was that faculty and boarding houses and hotels opened their doors and faculty members taught in their homes, and students came there and took classes," Clifford-Napoleone said. "We never missed a single day of class, and the class of 1915 graduated on time."
  UCM has planned several celebratory events throughout the year, including exhibits, historical tours, picnics, shows, pep rallies and concerts. 
  "We've survived a lot in 150 years, so we're celebrating a little bit and we're just hoping that everybody will come and celebrate too," Clifford-Napoleone said.
President Best also said UCM's 150 years have positively impacted the community and are worth celebrating.
  "From my perspective as president, it's certainly an honor to serve the university during a time when we pause to reflect on the accomplishments of the university over the last 150 years," President Best said. "It also puts into perspective the need for us to continue that hard work."
  Taryn Duffy, president of History Club and Phi Alpha Theta, which is UCM's history honor society, said she believes this year's celebrations are a way for students to connect with the past and explore broader themes.
  "I am sure not many people realize, but this school was founded the same year Germany was unified," Duffy said. "Oftentimes people approach history as a large, global idea of what happened in the world on this day and so on, but local history is important, too."
  Duffy said she believes this year's events are a perfect opportunity to show students how the university began.
  "This school has a story, and it is our job to tell and celebrate that story," Duffy said.
About the Writer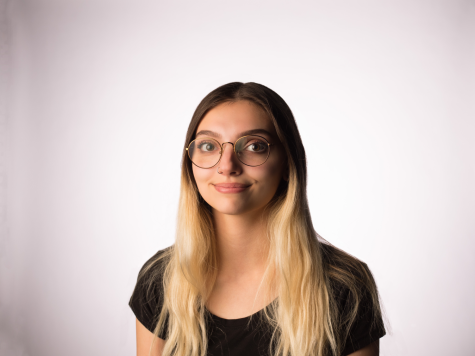 Anna Furney, Reporter
Anna Furney is a junior majoring in history and minoring in political science. She has an Associate in Arts degree from Metropolitan Community College...