Union Dining Options Temporarily Reduced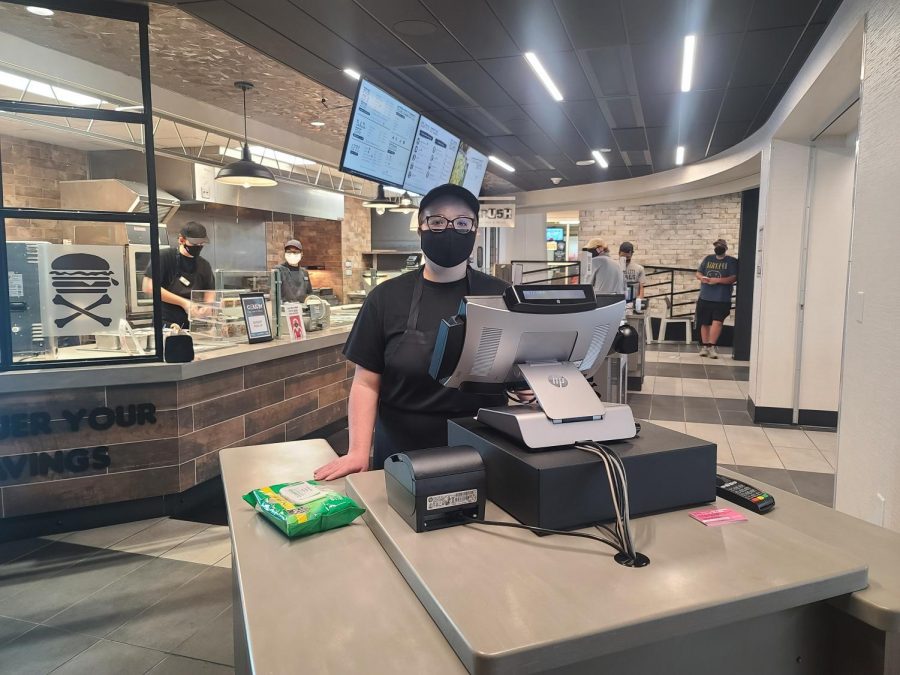 ANNELIA NIXON, Reporter
September 5, 2020
The fall 2020 semester welcomed students with many changes including the closing of Central Courte.
Senior Anthony Johnson, who purchased dining dollars, said, "I feel that since the Central Courte is closed we as students are not getting the full benefit of using our dining dollars," He also said he believes Central Courte was closed to follow social distancing rules.
Justin Dreslinski, resident district manager of Sodexo Dining, said the renovations were not started because of the virus. "
Before COVID-19 was even thought of, plans were in place to renovate the Central Courte area," Dreslinki said. "Several individual projects were combined in an effort to minimize space closure."
Renovations include upgrades to digital signage and equipment, a GrubHub pick-up window, new counters and a redesigned seating area.
Although Sodexo's website says Central Courte will be opened Oct. 19, COVID-19 has slowed construction progress, leaving Dreslinski unable to give a definite answer as to when Central Courte will be open.
"The effects of COVID have not spared our project timeline. Unforeseen delays in receiving construction materials/equipment, as well as enhanced safety protocols, extended the project," he said. Despite not having a specific date, Dreslinski said he expects Taco Bell to be open by mid-September and the rest of Central Courte to be opened by mid-October. Those predictions are subject to change, depending on the state of the pandemic as the year progresses.
In the meantime, measures have been put in place to ensure students still have some dining dollar options. The Einstein Bros. Bagels in the Rec Center is open with extended hours. The Starbucks in Elliot Student Union has rebranded as The Union Express, serving AFC Sushi and Hot Bowls. CRU5H, a new fast-food restaurant, is open seven days a week.
"Central Courte hours will be similar to last year," Dreslinski said. Once Central Courte opens, the hours at Einstein Bros Bagels Rec. Center will return to normal, and the Union Express will close to begin renovations."