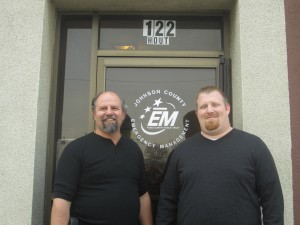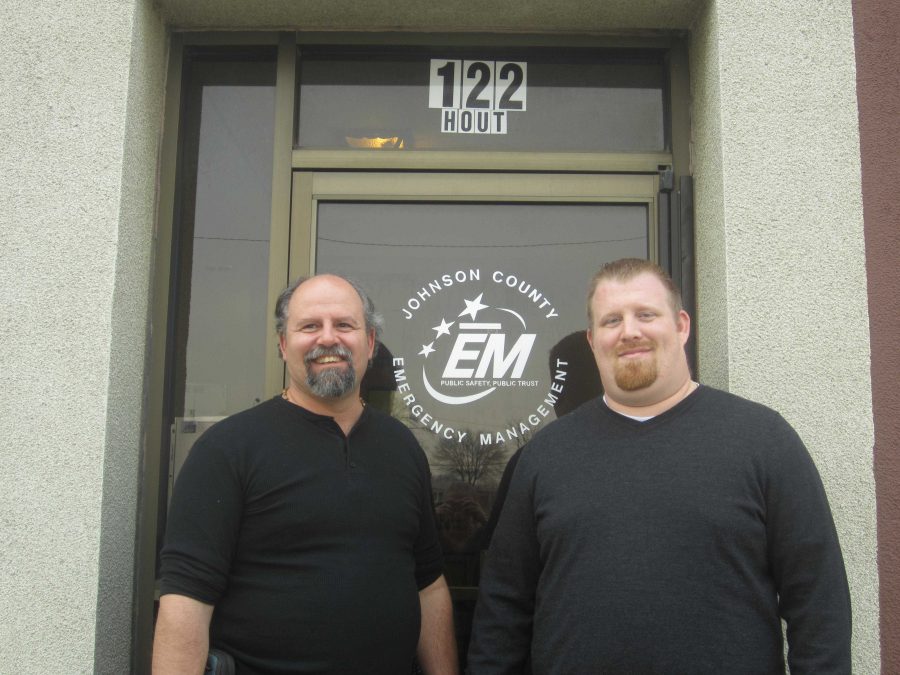 By LESTER ADAMS
(WARRENSBURG, Mo., digitalBURG) – The local emergency management office is bidding farewell to one of its administrators.
UCM alumnus Ryan Hall, chief deputy director of the Johnson County Emergency Management Agency, resigned on Nov. 27 to accept a position with the Lee's Summit R-7 School District as supervisor of safety and environmental services.
The JCEMA is in charge of safety planning and emergency preparedness for the county.
Hall interned for JCEMA while attending classes at UCM. He was hired on permanently after completing his internship. His duties included updating the emergency operation plan for the county, working to obtain grants, handling finances and occasionally filling in for Gloria Michalski, JCEMA director.
"Ryan has been with us since he interned over the summer a few years ago," Michalski said. "He decided to stay on and we are so glad he did. Ryan is a pleasure to work with. He will leave a big hole. Everyone will miss him."
Following in Hall's footsteps is Jim Evans. Evans is currently a crisis and disaster management student at UCM. He is also interning with JCEMA. Evans graduates Dec. 16 and will be filling Hall's position.
Hall has been training Evans and said he is a fit replacement.
"Jim will do excellent," Hall said. "He has already taken over responsibility for our volunteer corps. There is no doubt that Jim will do a stand up job."
Hall attended the Missouri Certified Emergency Manager Program last year and received his certification on Jan. 1. The MoCEM certification assures that an individual is dedicated to the field of emergency management. Obtaining MoCEM certification proves the ability to effectively achieve goals and objectives of comprehensive emergency management in Missouri.
"My experience at JCEMA has been amazing," Hall said. "I learned a lot from Gloria, our partners, Johnson County citizens and UCM. It is not merely the agency that makes you love your job, it is the people and partnerships that make your experience great. This area and the people in it are wonderful and I will miss them immensely."
JCEMA is located at 122 Hout St., Unit A in Warrensburg. Visit citizencorps.gov to find out about programs such as the Community Emergency Response Team. For more information or to find out about programs that JCEMA offers, contact Michalski at 660-747-2666.
Story continues below advertisement