Airman charged with murder in shooting death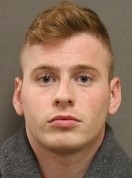 By LEAH WANKUM
Managing Editor
(WARRENSBURG, Mo., digitalBURG) – A 22-year-old airman was charged Monday with two counts of second-degree murder and unlawful use of a weapon in the shooting death of a fellow airman.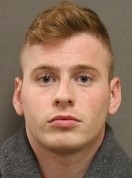 The probable cause statement filed at the Johnson County Justice Center states that Airman First Class Dominic J. Sacco, of the 509th Security Forces Squadron, shot his friend, John Bottom, in the head and killed him at a Warrensburg residence in the 100 block of Southeast 421 Road. where he and his friends had been drinking and looking at handguns. Sacco was arrested Saturday night.
Johnson County sheriff's deputies responded to the Warrensburg residence in reference to the shooting. One of the victim's friends told a deputy that they were all drinking alcohol when Sacco chambered a round in a 9mm Glock 19 handgun, pointed it at Bottom and shot once, hitting him in the right side of the head, according to court records.
Medical staff at Research Medical Center in Kansas City, Mo., declared Bottom dead around 2 p.m. Sunday.
Bottom was a 22-year-old senior airman assigned to the 509th Security Forces Squadron at Whiteman Air Force Base in Knob Noster, Mo.
Two other individuals who were at the home at the time of the shooting were also airmen assigned to Whiteman, according to an Air Force news release.
Sacco is being held in the Johnson County Jail on a $50,000 bond. His court date is set for 1:30 p.m. May 27 in the Johnson County Justice Center in Warrensburg.
The Johnson County Sheriff's Office is leading the investigation and officials from Whiteman Air Force Base are cooperating with the department, according to the news release.