Centerview man arrested after 45-minute chase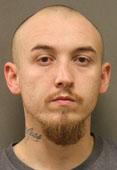 By JASMINE GRAYSON
(WARRENSBURG, Mo., digitalBURG) — A Centerview man was arrested early Wednesday morning following a 45-minute police chase through Warrensburg.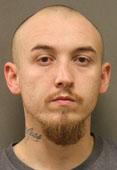 William N. Brown, 26, was arrested at 1:40 a.m. at 600 Springridge Road near the Iron Horse subdivision on the west side of town following the car chase, according to Warrensburg Police Department reports.
A Warrensburg officer attempted to stop Brown on a vehicle registration violation at Warren and Polk streets, but Brown refused to stop, according to police reports. Some 12 police vehicles were involved in the chase, including the Missouri State Highway Patrol, according to a nearby resident who did not want to be named.
Brown was charged with felony resisting arrest, possession of burglary tools, parole and probation violations, driving with a suspended license, improper registration, failure to use turn signals, careless and imprudent driving and not having proof of insurance.
He is being held in the Johnson County Jail in lieu of a $52,000 bond.