Former Ridge View teacher dies in house fire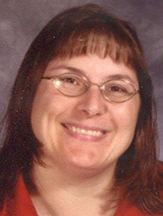 (Editor's Note: This version of the story removes the manner of death, which digitalBURG believed was confirmed. However, the manner of death remains unclear after attempting to confirm that information with the coroner who said autopsy results are still pending. digitalBURG apologizes for the error and for distress it may have caused the family. This version also clarifies that investigators did not officially identify the victim until Friday, although an obituary with funeral arrangements was issued Wednesday when the story was first published.)
By STEVE GANEY
(WARRENSBURG, Mo., digitalBURG) – A former teacher at Ridge View Elementary School died after her home caught fire on Thanksgiving morning.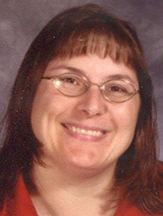 The Johnson County Fire District received a call at 4:23 a.m. Thursday about a fire at 603 N.W. 11th Road just west of Route 13, north of Warrensburg.
Assistant Chief Dee Bennett said the home was a total loss, although investigators are still working to determine the cause of the blaze.
Johnson County Sheriff Chuck Heiss said it may take another seven to 10 days before a cause is determined by the state fire marshal.

DNA testing identified the victim as Paula Rumsey, 49, on Friday, according to Johnson County Coroner CL Holdren. No one else was home at the time.
Rumsey began her career in the Warrensburg R-VI School District in August 1989 as an early childhood teacher at Reese School. She was a kindergarten teacher at Ridge View Elementary before retiring in 2011 and had previously taught kindergarten at South East Elementary.
Donna Turner-Witbeck was an art teacher at the former South East Elementary and met Rumsey when she was hired there in 2002.
"She had such a big heart," Turner-Witbeck said. "She would do anything for you. I know you hear that a lot, but she really would. And she loved to visit with people. She was just very open. And she had such a beautiful singing voice. Sometimes she would just sing in the halls."
Superintendent Dr. Scott Patrick said the Warrensburg R-VI School District was saddened to hear of Rumsey's death.
"Mrs. Rumsey was a valued member of our Warrensburg teaching faculty for 22 years," Patrick said in a written statement. "During that time, she formed long-lasting relationships with both staff and students and will be remembered for her caring and compassionate personality. Our thoughts and prayers are with Paula's family during this very difficult time."
JoAnna Young, a former colleague of 22 years, said Rumsey was a one-of-a-kind lady.
"She was funny, compassionate, kindhearted and thoughtful," Young said. "She saw the good in everyone and treated others with kindness and respect. Paula showed love, compassion and understanding toward her students and celebrated their learning successes."
Young said Rumsey will be missed.
"Paula made a mark on this world, her students, her colleagues and her family," she said.
Funeral services will be held at 10 a.m. Saturday at Sweeny-Philips & Holdren Funeral Home. Graveside services will be held at 12:30 p.m. at Blue Springs Cemetery in Blue Springs, Mo.