Arrowhead fills with color and runners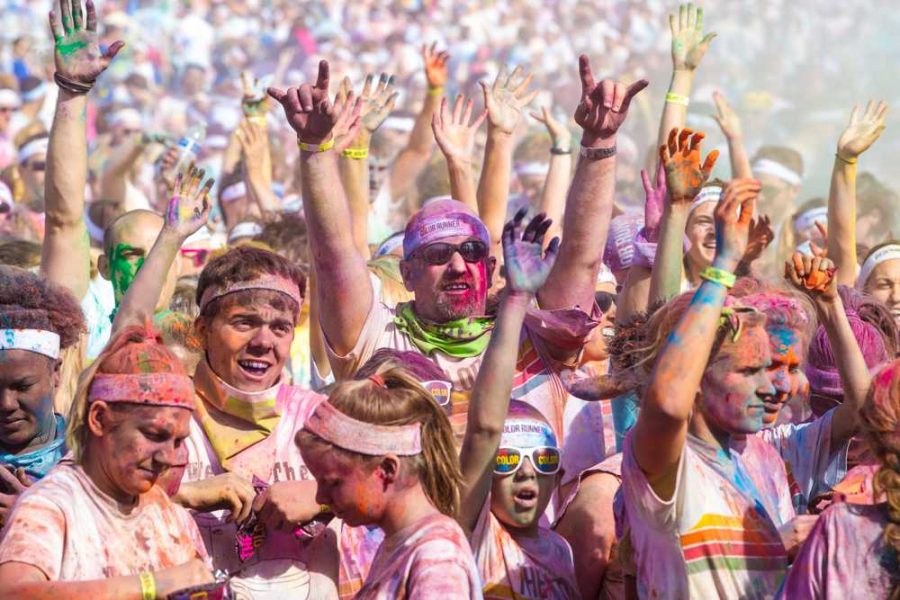 By ANDREW MATHER
(KANSAS CITY, digitalBURG) – The Color Run, also known as the Happiest 5k on the Planet, filled Arrowhead Stadium with runners and lots of powdered color Saturday and Sunday.


The Color Run organizers encourage people of all varieties to participate, from avid runners to the occasional mall walkers.
"We call The Color Run the 'Happiest 5K on the Planet' because our events bring together friends and family in a unique, healthy, and fun environment," said Travis Snyder, founder of The Color Run.
The Color Run also donates a portion of the participant's fees to a local charity. The Kansas City Color Run's charity was the Ronald McDonald House.
The Color Run takes features from Holi, also known as the Festival of Colors, which is a Hindu tradition, and adds it to a 5K run. Participants run, jog or walk through four different color stations where volunteers throw colored paint powder at them.
There are only two rules in The Color Run: Wear white at the starting line and finish the 5K plastered in as much color as possible.