Pitching could dominate this weekend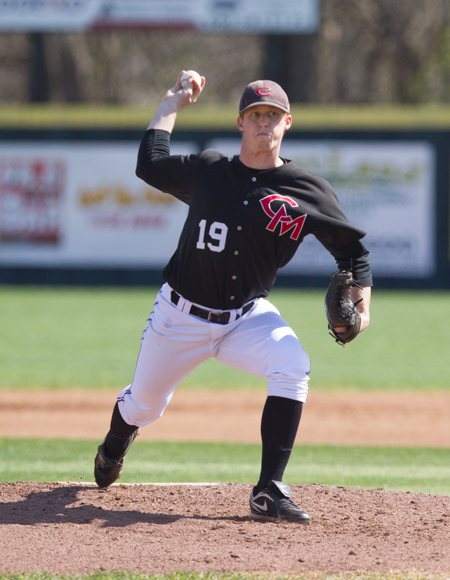 Story by JASON STRICKLAND, Sports Editor—
This weekend's baseball series will matchup the second and third ranked teams in the MIAA.
The Mules (31-9, 25-8) and the Emporia State Hornets (27-16, 24-13) have combined to win 22 of their past 25 games.
"Halfway through the year they weren't doing too well," said head coach Tom Myers. "But they are playing a lot better down the stretch."
The Mules and Hornets are the top two fielding teams in the MIAA, and they have two of the top three spots in team ERA.
"Traditionally they are an offensive club, but I think this year their starting pitching is really getting the job done," Myers said. "Then they have a few guys at the back end of their bullpen that can finish off a game. I think it will be pitchers duals. I think anytime you match up with great ball clubs it should be based on pitching and defense."
The three pitchers scheduled to start this weekend are junior Travis Higgs, redshirt junior Kurtis Schuyler and senior Chris Fitzpatrick.
Shuyler allowed six runs in one inning two weeks ago against Missouri Southern (27-16, 21-14), but had a no-hitter after 7 1/3 innings at Missouri Western (34-7, 27-4) last weekend.
"The difference between those two starts was just more preparation," Shuyler said. "I knew I had to be better. I knew I couldn't take a loss like that again."
Shuyler described what went through his head against Missouri Southern.
"It's almost like you're scrambling," he said. "What did I do wrong? What can I do better? You're always thinking it's always on you because you are pitching. That's what pitching is. You put the team on your back."
He is scheduled to start game two of Saturday's doubleheader.
"Just feel my pitches out and make sure I'm down in the zone getting strikes and getting ground balls," Shuyler said about what he will do to prepare.
Junior right fielder Kevin Gratza said the team just needs to prepare like they did last week before they took two of three from Missouri Western.
"Whatever we did last week is pretty much what we need to do again," he said.  "Our focus has just been better all around during practice this last week, and we just need to keep that going."
Many members of the 2003 national champion Mules baseball team will be at the games for the 10-year anniversary of the title.
"It will be great to see them, and our guys will be able to hear stories from those guys in what it takes to be great," Myers said.
Both Saturday's doubleheader and Sunday's single game are scheduled to start at 1 p.m.