Track and field to host relays Sunday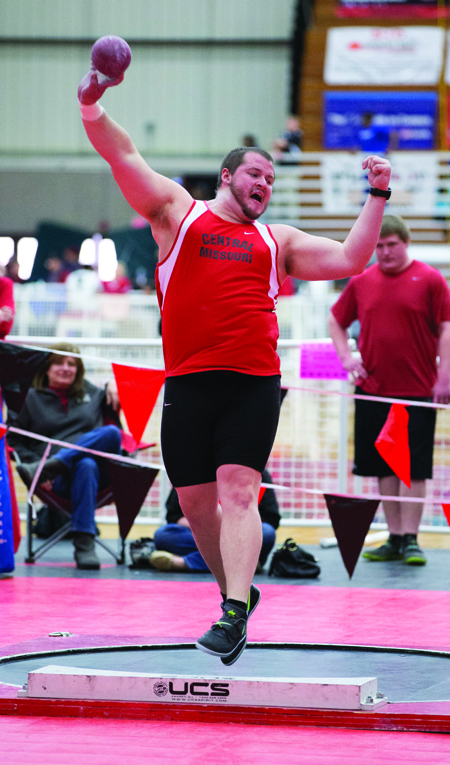 Story by ALEX AGUEROS, for The Muleskinner—
Central track and field has its first and only home meet of the outdoor season with the Mule Relays Sunday. The meet was originally set to begin tomorrow, but forecasted weather forced a rescheduling.
The weather factor is nothing new for the team, as the multi-event athletes are coming off an Emporia meet, which had 45-degree temperatures and overcast skies.
Despite the weather, co-head coach Kip Janvrin was pleased with the performances.
"Dealing with the elements where it was windy and cold, the kids that did the multi-events at Emporia competed well," Janvrin said.
Home meets such as the Mule Relays offer a more comfortable atmosphere.
"Obviously for our kids, they like to compete at home because they get more friends to watch them here," Janvrin said. "I also know our throwers like to throw from our rings."
One thrower who is "relishing" the only opportunity to compete at home is senior Zak Thompson.
"It is always nice to perform in front of your friends and the local crowd," Thompson said. "We have a lot of recent alumni who come back to throw with us and they take it as a chance to catch up."
The Mule Relays offer the standard set of events for an outdoor track meet, such as the 110-meter hurdles and hammer throw. Last year, both events had its Walton Stadium/Kennedy Field records set. The meet will also allow distance runners a chance to compete in the 10,000-meter run.
"That's not something offered at every meet," Janvrin said. "For some of our distance kids, it's the one opportunity in the year for them to run a 10K."
The relays mark the halfway point for the outdoor season. For Central, pressures for in-conference competition have not set in quite yet.
"What our kids do over the next week and a half determines whether they get into conference," Janvrin said. "We will try to get good marks throughout the season, but the pressure sets in during conference."
Earlier this week, the Mules gained a spot in the NCAA Division II National Championship rankings, putting them at No. 23, while the Jennies fell to No. 14.
Janvrin said he is pleased with how the teams have come along so far.
"We are progressing nicely," Janvrin said. "I would really expect some good performances."
Field events begin at noon, while running events start at 2 p.m.