Visiting a different Montserrat
Story by SANDY IRLE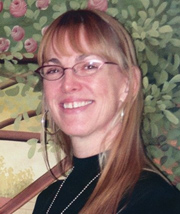 (WARRENSBURG, Mo.) – Travel, to me, is a balm.
It heals the stresses and obligations of day-to-day life. I enjoy getting lost. I thrill at meeting someone so different from me that we are both surprised by it. I am tickled to see birds and animals that are unfamiliar, and I am touched by other people's stories and acts of kindness.
Really, it's really the small things that makes the time so special when I'm out of my element.
Recently, my husband and I took a trip to a place I didn't even know existed but had a very familiar name – the island of Montserrat. We live not 10 miles from a very small town in Missouri with the same name. It turns out that the island is also very small. However, that's where the similarity ends. Our trip was a series of fun adventures (and misadventures), from the planning stages and online searches to the plane rides, people we met and food we tried for the first time.
Montserrat is part of a chain of islands under British rule called the Lesser Antilles in the West Indies, about 300 miles east-southeast of Puerto Rico. It's interesting just trying to get there. Travel is through San Juan, Puerto Rico on to the island of Antigua and then a flight to Montserrat. There is a ferry, but if the seas are rough it might be cancelled.
The planes get smaller and smaller until you find yourself in a Britten-Norman BN2 prop plane from the 1960s that seats seven plus the pilot. You walk out onto the tarmac where they load your bags into the rear compartment and passengers enter one of the three doors along each side of the fuselage, rather like getting into a van.
We were greeted on Montserrat by Pickett, the property manager who took us to a small grocery store before going to the villa. We found that you'd better pick up what you want (if they even have it) because it might be gone tomorrow. There were great homemade, ready-to-eat Indian curries in two different stores, and the best lettuce was available at the hardware store. You just
never know.
The villa we rented is surrounded by a pretty concrete wall with decorative iron gates that open onto the front yard. Another set of gates lead to a small courtyard. When Pickett opened the doors our reaction was, "Wow!" We looked across the room and through a wall of glass with a view of the Caribbean. It was gorgeous. The villa itself was lovely and spacious with an open floor plan. The veranda and pool area were perfectly angled for a great view of both the Caribbean Sea and the Soufrière Hills Volcano.
The volcano is active and the earthquakes and volcanic activity that began in 1995 led to an eruption in 1997 that buried the capital city of Plymouth in ash. Referred to as the "little Pompeii," there is a bizarre sort of "Planet of the Apes" feel to the place. Many buildings are completely buried but a few rooftops or third and fourth stories of taller buildings show through.
Some of the homes on the hills nearby are intact, although many of the roofs collapsed from the weight of so much ash. This is now the "exclusion zone." No one can live there. The citizens from this area who decided to stay were forced to move to the other side of the island, and had to build an entire infrastructure of roads and utilities. They previously referred to this area as being "behind God's back" and it was rather primitive.
Montserrat is about 10 miles long and 7 miles wide, but about two-thirds of the island is abandoned or off-limits for reasons of safety.
The people we met on Montserrat were great. We rented a four-door SUV, so we frequently stopped and picked up people who were walking. This turned out to be a fantastic way to meet people and find out about the local eateries and things. We often had riders go out of their way to help us find places.
The roads in the inhabited areas are narrow and winding with some hairpin turns so sharp there are mirrors so you can see what's coming around the corner. Fuel was about $6 a gallon, but it's unlikely you'll drive faster than 25 or 30 mph on those roads, so you get pretty good mileage.
Serendipity was on our side the day we went to find a post office, and we offered a ride to a lady who turned out to be on her way to work there. One guy we picked up had been fishing and must have walked several miles (uphill) before we picked him up. He was tired but all smiles and really friendly. When we dropped him off at his house, he gave us a breadfruit. I was floored because I knew he picked it up for dinner. He happily told us how to prepare it, and when I thanked him he replied, "Good gets good," a phrase we heard many times during our stay.
We stayed in Antigua (pronounced Anteega) for a few days before arriving in Montserrat. Our rental unit was in a place called Jolly Harbour. It was a two-story condo in a gated community.
Everything you need is close by and we got around in a rented golf cart. If you have a sailboat, you can use their slip, and there is a deck and dock area out the back door. The south beach was large and fairly commercial with several hotels and all-inclusive resorts.
The small, secluded north beach was a treat with white sand and huge piles of shells. We only took one trip outside the Jolly Harbour area, and that was to visit Nelson's Dockyard. We had a lovely lunch overlooking the harbor and the huge yachts moored there.
Then we went up to Shirley Heights, which offered a fantastic panoramic view overlooking English and Falmouth harbors and the islands of Guadeloupe and Montserrat. This is a popular party spot with bands on Thursdays and Saturdays. The Lookout Restaurant is a restored 18th century building, but most people eat outside on party nights. You really have to watch the rum punch. It tastes great, but whoa! I think they use 151 rum. The taxi ride was steep at $90 and a harrowing drive up to Shirley Heights.
Many reviews I read said we would have to wait in a lot of long lines and would be generally inconvenienced in our travels to these islands, but we had no trouble at all. It was a fun, relaxing trip, and it was easy to step into the "island style" of living. So, if you like a less structured, less touristy type of vacation, visit Montserrat where "Good gets good."
For more information, visit the Montserrat Volcano Observatory website, www.mvo.ms, and Antigua's English Harbour site, antigua-barbuda.org/agharb01.htm.
Sandy Irle lives on a Century Farm near Warrensburg and has so far visited 23 countries and 45 U.S. states.