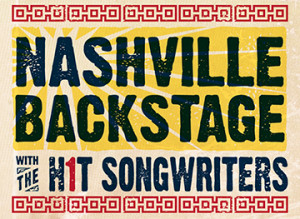 (WARRENSBURG, Mo., digitalBURG) – The Performing Arts Series at the University of Central Missouri presents a double bill of musical entertainment as the finale of the 2012-2013 silver anniversary season at 7:30 p.m. Friday, April 12 in Hendricks Hall.
"Nashville Backstage Pass," a collection of singers and songwriters from around the country, who unite for this special performance, will offer audiences a sneak peek into the Nashville songwriter's creative process and discover a hit song's true meaning, its intent and its journey to number one on the charts.


The popular local trio of Luehrman, Shaffer and Check will perform as the opening act for "Nashville Backstage Pass," performing their own eclectic blend of vocal and instrumental music.
Craig Carothers and the father-daughter duo of Randy and Maia Sharp will provide the backstage pass to the stories behind the songs. Collectively they have contributed to some of pop, rock and country's biggest hits by stars like Dolly Parton, The Oak Ridge Boys, Reba McEntire, The Dixie Chicks, Peter Paul and Mary, Trisha Yearwood, Lorrie Morgan, Clay Walker Restless Heart, Exile, Bonnie Raitt, Linda Ronstadt and many more.
Warrensburg's own Mick Luehrman, Tony Shaffer and John Check are known for the array of instruments they bring to the stage as well as the diverse variety of musical styles and genres they present. Three professional educators who also are at home on stage, they offer their own instrumental and vocal renditions of country, jazz, swing, Broadway, delta blues, Latin and Americana folk and original compositions on a mix of string, brass and woodwind instruments.
The performers with "Nashville Backstage Pass" also will conduct a songwriting workshop. Those interested in attending may contact the Performing Arts Series office at 660-543-4263.
Tickets for the April performance are available through the Performing Arts Series box office in Administration 100, by calling 660-543-8888, or online at ucmpas.com.
"Nashville Backstage Pass" is sponsored by 98.5 The Bar, with financial support from the Missouri Arts Council.
Story continues below advertisement