Mules wrestling team at regional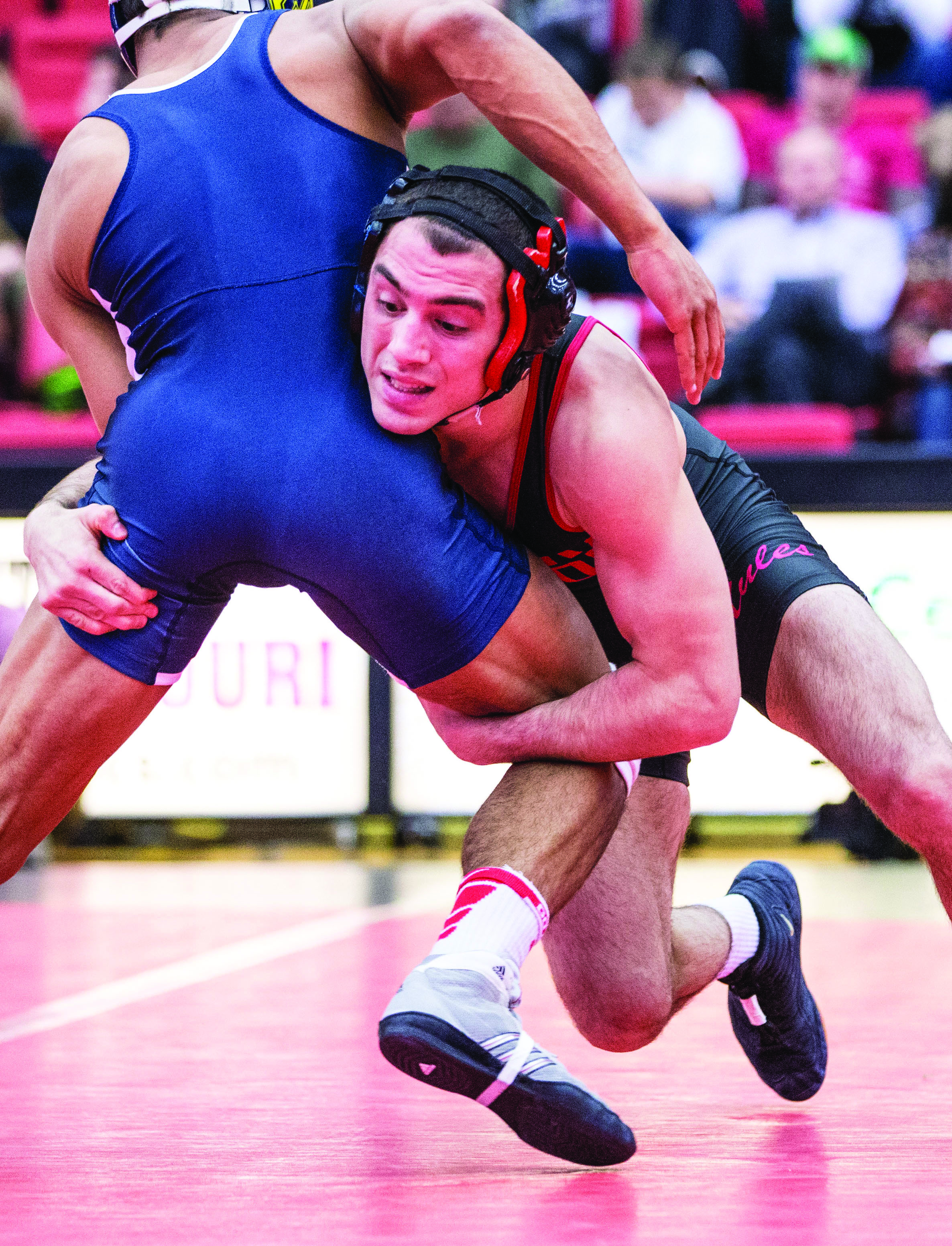 Story by ALEX AGUEROS, for The Muleskinner—
Mules wrestling will travel to Ashland, Ohio Saturday for the Division II Super Regional. Ashland University hosts the event.
Central will send 10 wrestlers to the tournament, led by redshirt junior Nick Viterisi (22-10) and senior Clarence Neely (8-2).
For Viterisi, the regional puts him one step away from his preseason goal.
"My goal from the start was to be a national qualifier," Viterisi said. "Being a regional champ would give me that."
Head coach Justin Ensign said he expects Viterisi to have a good showing.
"We still have a chance to get some guys through (to nationals)," Ensign said. "Viterisi is somebody we expect to do pretty well. He's beaten a lot of good guys this year."
Viterisi began the wrestling season as the oldest wrestler on the team as a redshirt junior. From day one, he's embraced a leadership role, striving to keep the team positive and focused.
"I see myself as a leader, and that's a title I willfully accept," Viterisi said. "I feel like this is my group of guys."
Ensign explains training for a meet this late in the season revolves around technical tune-ups and not getting injured.
"At this point, they're all in good shape," Ensign said. "It's hard to learn too many things this late. We give them two to three things to improve and make sure they are healthy."
Viterisi approached the two weeks to train with a sense of organization, using last week to stay in top form, physically, and this week to address technical flaws.
"This week I went one-on-one with (Eric) Mateo and coach (John Conner) McDonald, addressing weaknesses," Viterisi said. "When I get to regionals, I want to wrestle to my strengths."
The Mules haven't had much of a chance to scout regional opponents.
"We have a bunch of teams on film, but you don't know who you're wrestling until you get there," Ensign said. "We more or less focus on our own individuals."
Competition begins at 11 a.m. Saturday and Sunday.