Softball starts season with regional foes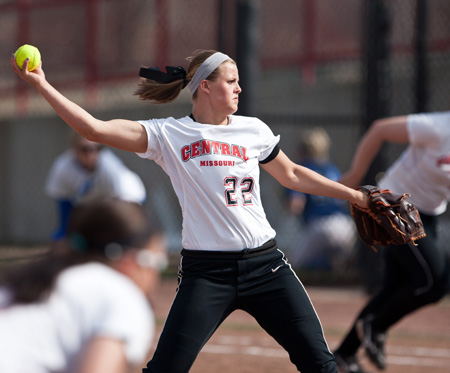 Story by ALEX AGUEROS, for The Muleskinner—
Jennies softball begins the season with the Southeastern Regional Invitational (formerly South Central Shootout) this weekend in Durant, Okla.
The Jens are returning their top four offensive producers in senior Ashlea Bengtson, juniors Alex Groeger and Braylyn Bivens, and sophomore Jakki Prater. Head coach Susan Anderson said she hopes the invitational sets a high benchmark for how well the team can compete.
"Our mindset is to go out every game and play our best softball," Anderson said. "But with limited practice outside, you hope you can work out the kinks and see how the team will grow together."
The Jens had success stealing bases last season, as they converted 79 of their 92 attempts.
"We always try to take an extra base when the defense allows it," Anderson said. "We do have more speed this year, and we're hoping we can increase our number of stolen bases with the speed of this group."
Central had few errors last season, as it had a .945 fielding percentage. Anderson points out that the biggest fan of the Jens' stingy defense is the pitching staff.
"If we can get quality innings from each of our five pitchers, I feel like the sky's the limit for this team," Anderson said. "Obviously, we would love for our pitchers to strike batters out, but we pride ourselves on having a solid defense behind our pitcher."
While the Jens will face familiar teams at the invitational, the opening weekend focus is on internal improvement.
"Being the first weekend out, it's a true test to see where we're at and see how our team develops," Anderson said. "I know the team and the rest of the coaching staff are all excited to get out and compete."
The Jens will play two teams each day from Friday-Sunday. Friday's games are against the University of Arkansas at Monticello and Cameron.  Saturday's opponents are Arkansas Tech and Quachita Baptist. Sunday's games are against Southeastern Oklahoma State and Henderson State.