Bohac to be Next Mules Basketball Head Coach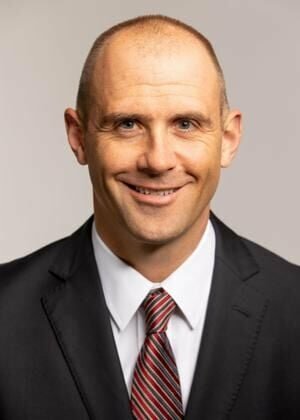 According to the University of Central Missouri Athletics, Adam Bohac was hired as the new men's basketball head coach on March 23. Kathey Anderson, interim vice president of UCM Intercollegiate Athletics, will introduce Bohac at 1:30 p.m. March 29, at the UCM Multi-Purpose Building, at the time of press.
Many students await in anticipation of the pivotal change coming to Mules basketball.
"From watching the games, the boys team seems to be really close, kind of like a family," Brianna Glover, member of theUCM Pep Band said. "Getting a new coach can always be really intimidating because you don't really know what to expect. So, if the new head coach comes in and continues to make that a priority, I feel like it will have a good impact overall."
UCM Athletics believes Bohac can bring his years of experience to UCM. He spent the last 15 seasons at Southern Nazarene University with an overall record of 312-146 while also compiling four Great American Conference Regular Season Championships and two Conference Tournament Championships since 2014.
He ended his last season at SNU with 21 Conference wins, which is the most by any NCAA Division II program this season.
"Whenever you introduce someone new to the team, especially one that has to lead everybody, you have to be able to build a connection between the player and the coach," Freshman Christopher Adams said. "I could see it as a way that we could get better or we could get worse. It just depends on how the coach is able to influence his men and how they play."
Before becoming a coach, Bohac played as a four-year letterman at the University of Nebraska and a Big 12 Commissioner's honor roll student for five years. Upon his graduation, Bohac spent three more years at Southern Nazarene hired to the coaching staff as an assistant coach.Next, he coached at Army West Point in 2007-2008 before returning to Southern Nazarene as the head
men's basketball coach.