Jennies Win Over Drury 3-1
  The University of Central Missouri  Jennies (7-4)  beat the Drury University Panthers (7-6)  on Sept. 20. The No. 17 Jennie's won set one 25-22. The first set ended with redshirt junior Kersti Nix getting three kills and a Panthers error. They proceeded to take set two by a score of 25-21. After a timeout called by head coach Caitlin Peterson, they finished the match on a 9-1 run. The second set ended with blocks from freshmen Jenna Schulte and junior Sydney Lierz.  After losing set three 25-17, they bounced back and won set four 25-19. The Jennie's had a total of 11 blocks from the Panthers. Set four ended with an attack error by the Panthers. 
Nix had a team-high of 15 kills. Senior libero Rylie Barnum had a team-high of 16 digs. Redshirt freshman Grace Winklemann assisted with seven digs and a team-high of two aces. An ace is where the server serves the ball to the opponent and they miss the hit. Redshirt sophomore Chandler Vaughan had a team-high of 37 assists, six digs and a season-high of five blocks. 
  UCM finished the night with 18 errors, 151 total attempts and had a hitting percentage of .179 while the Panthers ended the match with a hitting percentage of .200. The Panthers had 29 errors and 145 total attempts. 
  The Jennies are now 8-4 overall, and 3-0 in the MIAA. The Jennie's extended their win streak at home to six games. 
  They play Fort Hays State at home on Sept. 23 at 6 P.M. in the Multipurpose Building.
Leave a Comment
About the Writer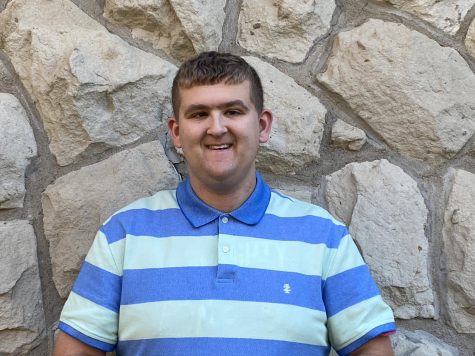 Collin Sumler, Reporter
Collin Sumler is a junior and his major is digital media production with an emphasis in sports broadcasting. He is an Eagle Scout and a hard worker. He...