Mural Dedicated to Former UCM Athlete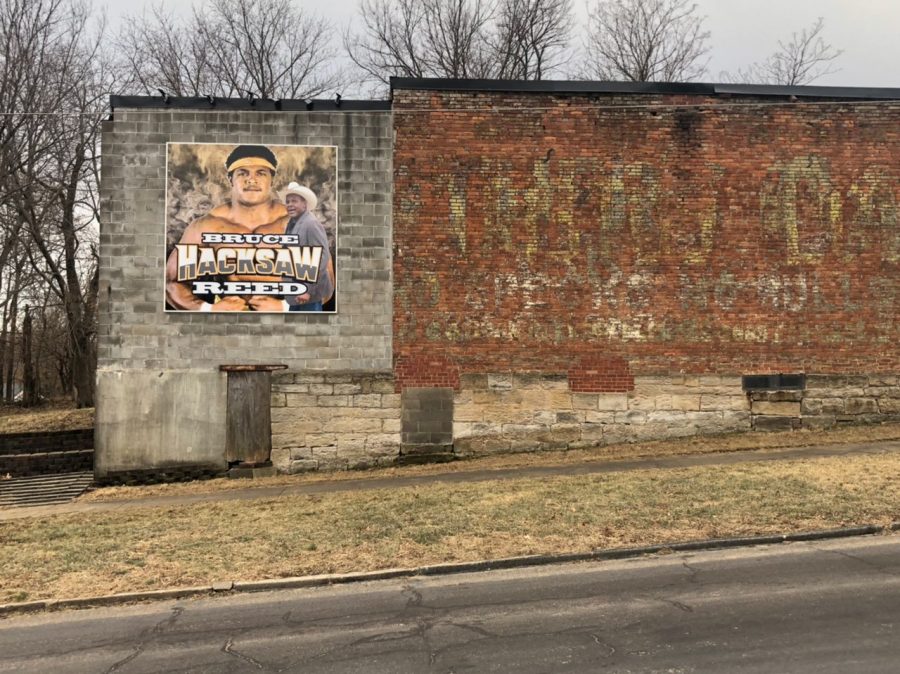 Bruce Franklin Reed, otherwise known as the "Hacksaw" Butch Reed, was one of the first professional athletes to come out of the town of Warrensburg, Missouri. Reed found his fame within the sport of professional wrestling, where he wrestled the likes of World Wrestling Entertainment Hall of Famers Junkyard Dog (Sylvester Ritter), Billy Graham, Ron Simmons and Ric Flair. 
  Reed's achievements within sports began while in high school, where he played football well enough to pursue playing in college. He attended Northeastern Oklahoma Community College for a short time before playing football for the Mules at the University of Central Missouri. At UCM, he earned a 1st Team All-MIAA in 1974 and a 2nd Team All-MIAA in 1975. After his time with the Mules, Reed entered the 1975 NFL draft where he went undrafted. He signed with the Kansas City Chiefs for a short time before being cut prior to the 1975-1976 season. 
  Reed began his career in professional wrestling while living in Kansas City, where he began fighting in the midwest and southern parts of the United States. Reed had a successful career within the sport, but afterwards, returned home to the town of Warrensburg.  
 Bruce symbolized the role of the big brother and a kind neighbor growing up as the oldest of eight children.
 "[Neighbors] could ask him, 'Hey Bruce, can you help us bail hay? Can you help us teach the young ones how to throw a ball?'" Joyce Crittenden, one of Bruce Reed's sisters, said. "He was one of those kinds of people."
  Reed was a skinny kid growing up until getting into weightlifting when he was 14. 
 "Bruce made his own cement weights," Bob Reed, one of Bruce Reed's brothers, said. "I saw him out there one day pouring weight. I don't think he measured them out or knew what weights he was doing, he [poured] until he could lift them."  
 But the weights weren't the only thing that got Bruce Reed to six foot two and 260 pounds. 
 "He loved milk and cookies, but when he ran out of milk and cookies, he would bake," Crittenden said. 
  Bruce would bake cookies for the rest of his siblings. Then, if the cookies got stale, the siblings would have a "cookie toss," cleaning up before their parents got home to see the mess. 
 Bruce Reed's father, Roosevelt Reed, raised horses in Warrensburg. His horses would graze where Blind Boone Park is on Pine Street. 
  "My dad taught us to be cowboys," Bruce Reed's brother Tim Reed said. "He put us on our first horses when we were about five years old."