Cafe Blackadder to Reopen with New Owner
  Café Blackadder is a very popular restaurant among UCM students and members of the Warrensburg community. When news broke that the café would be closing its doors for good on Nov. 12, the community was shocked and disheartened.
  Located at 121 North Holden Street, Café Blackadder is a vital aspect of the downtown Warrensburg experience and community.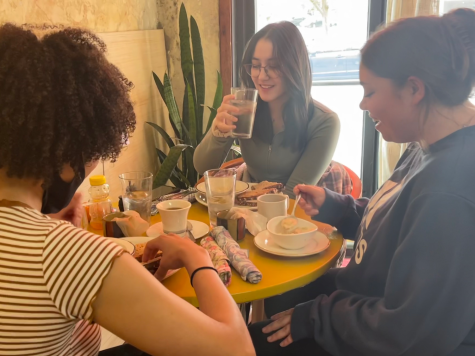 "It's just like a small, hometown, locally-owned place that is more about sourcing stuff from the community and giving it back to the community," UCM English graduate student Lydia Noland said. "It's just super involved in the Warrensburg area — supporting businesses that are already here through its own services."  
  Many considered Café Blackadder to be a must-try restaurant in the Warrensburg area. It's different from many other dining options in town.
  "I think it's going to be really detrimental because it's such a cool place," Noland said. "It's not like most of the places downtown like a bar. This is the one place that feels like still a social place to go that doesn't involve drinking. You can just go have coffee, you can go have tea. It's gonna miss some of that homey atmosphere."   
  Because of the welcoming environment, Café Blackadder is a favorite spot for many students.
  "I was very sad when I found out it was closing," UCM senior Noah Sweeney said. "It was my favorite restaurant in Warrensburg." 
  The environment isn't the only aspect that makes Blackadder stand out. Their food choices have featured homemade, fresh, locally-grown and made to order dishes. 
  "Blackadder offers food that you can't really have anywhere else because it is locally- grown," Sweeney said. "It's very unique to Warrensburg. You can't go somewhere else and have the same types of foods."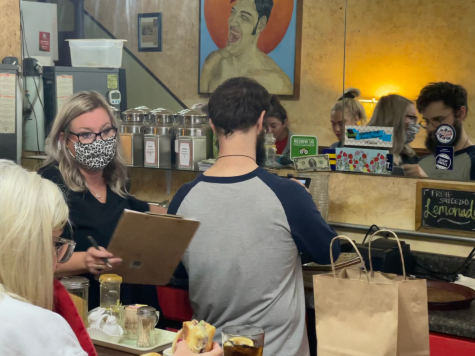 Although Café Blackadder's future was looking somewhat bleak, a new owner offered a glimmer of hope. Lifelong Warrensburg resident Mallory Pomerville purchased the café on its last day of business, saving the day for fans of the café. 
  "I was very excited to hear that it was re-opening because it's my last year here in Warrensburg," Sweeney said, "It's good to know that when I come back to visit, I can still go to my favorite restaurant in Warrensburg." 
  Pomerville purchased the Blackadder building with plans of reopening the restaurant before Christmas. 
  "We've always loved Blackadder Café, and it felt right to buy it," Pomerville said.
  She explained her husband is a chef who is about to retire, and they've always dreamed of owning a restaurant together. While they plan on adding some new elements to Blackadder II, she said it's going to feel very similar. Most of the staff is carrying over, including the current chef, so there will still be familiar faces and dishes.
  Behind the scenes, the building itself is getting some remodeling to bring services up to speed. However, under new ownership, Pommerville Blackadder II will still feature local, farm-fresh dishes, the work of local artisans and a few new surprises yet to be announced.