Mules Football Snaps Back into Season
The last time the University of Central Missouri Mules football team played was on Nov. 30, 2019. Since then, the team has been scrimmaging against one another, lifting and practicing for the upcoming season. The Mules were ranked 13th in Division II by the American Football Coaches Association. The Mules season opener is Sept. 2 against Pittsburg State University.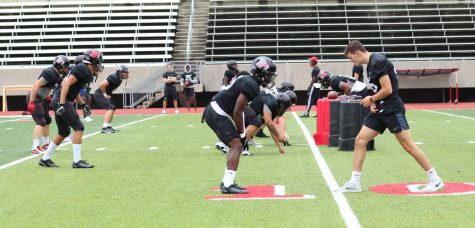 Senior safety Codie Bell said this season is mostly about mental preparation because the team has been training for two years for the physical aspect.
  "It's been two years since we actually got to suit up and hit somebody that plays for a different team," Bell said. 
  Bell has set goals for himself for the season. He wants to leave a legacy for the younger guys and to be able to win All-American Awards.  
  The games can potentially be canceled because of a COVID-19 outbreak on the team or opponents' team. 
  Redshirt sophomore kicker and punter Sam Knowlton said when the MIAA canceled last season, he was shocked, but came to realize that it was the right decision for the health of the players.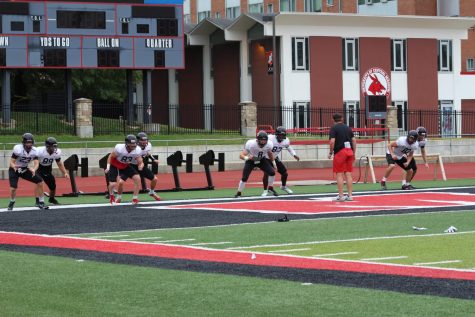 "On and off the field, I always try to control what I can control," Knowlton said. "As a kicker, you don't go out on the field and plan to miss a kick, so I take that in practice. I'm not planning on having a game canceled."
  Senior wide receiver Cameron Saunders said he is ready to see what the outcome is for two years of training and preparation. Saunders's goals are that he wants to be the best version of himself on the field and off the field.
  "At this point, yes, you gotta prepare for the worst. That's what I learned during COVID," Saunders said. "So even preparing for a game you're supposed to be prepared for but it can also be taken away with a blink of an eye so you gotta be ready for the worst and for the best."
  Bell, Saunders and Knowlton all said the coaches' expectations aren't higher, but the team has their mindset on winning.
Leave a Comment
About the Contributor
Meah Copeland, Sports Editor
Meah Copeland is a senior Digital Media Production Major. Her emphasis is in Digital Journalism and Sports Reporting and Broadcast. Meah started writing...