Sheltered workshop offers glass recycling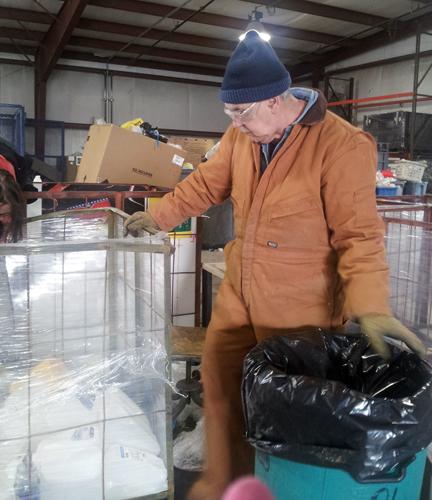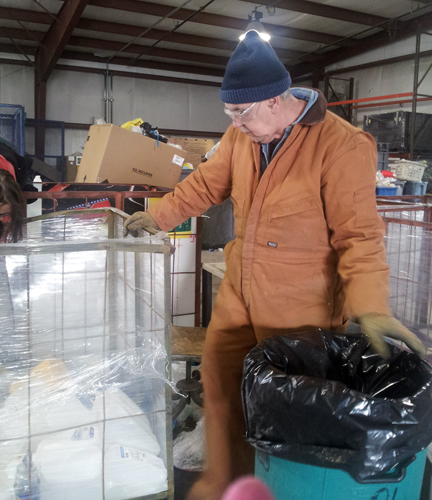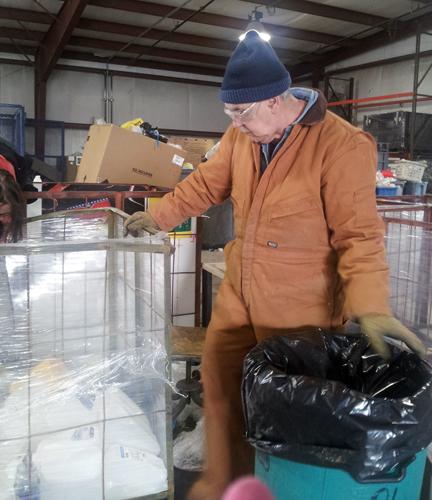 By ALEXANDRA LAMBDIN
(WARRENSBURG, Mo., digitalBURG) – The Johnson County Sheltered Workshop recycling center is now accepting glass.
Sheltered workshop staff tried for some time to find a safe way to provide the community with recycling service for glass but could not find a safe solution until now.
Most of their employees have disabilities and administrators were concerned that handling glass would endanger their workers' safety.
Robin Austin, the operation manger, said Heartland Waste agreed to leave a Ripple Glass recycling bin at the recycling center, located at 607 N. Ridgeview Drive behind EnerSys on the east side of Warrensburg.
"As far as glass, it's been a long process, which everybody knows," Austin said. "But really, I would say that Heartland Waste probably really deserves the most praise for getting glass because there is no market in glass whatsoever. What they have agreed to do is through Region F they got receptacles. And so they have agreed to set the containers on our location and then they'll come and pick it up when it's full and then bring a new bin and we're just kind of supplying the place."
The Johnson County Sheltered Workshop is a nonprofit organization that provides jobs and practical life skills for people with disabilities.
Austin said Heartland Waste will make approximately $15 per truck load, which will basically pay for gas.
"We wanted to recycle glass to get it out of the waste stream," said Roger Morgan, manager at Heartland Waste.
Ripple Glass is a Kansas City-based company that processes the glass and whose customers reuse the material for insulation, beer bottles and counter tops.
Nearly 10 years ago, the sheltered workshop only accepted cardboard and aluminum cans for recycling. In 2006, the workshop's recycling business expanded by starting cardboard pickup routes for commercial businesses. That's the same year the workshop began accepting plastic, office paper, newspaper and magazines. A second pickup route was added in 2007.
The workshop's 24-hour drop-off recycling facility was made possible through state grants and the Region F West Central Missouri Solid Waste District. Region F has provided funding for many of the recycling equipment – balers, shredders, trucks, cages and the outdoor receptacles.
The workshop's disabled employees took in, sorted and baled some 706 tons of recyclable materials in 2012.
"Our whole mission – providing dignified and meaningful employment for individuals with disabilities," Austin said.
JCSW's thrift store opened in 2007, providing the community another way to recycle. Workshop employees sell donated items and are open 9 a.m.-3 p.m. Tuesday through Friday.
The Sheltered Workshop Café also opened in 2007, providing employees with hot meals for $2. The café is also open to the public for lunch and after-hour catering services. The kitchen and dining room are available for rent for special events.
Employees work in the production area on small jobs, such as labeling, folding, custom assembly and disassembly, collating, stapling, printing, sealing, packaging, and shrink wrapping. The jobs come from local companies such as General Electric, United Rotary, Alewel's, and EnerSys.
For more information, contact the sheltered workshop by calling 660-747-7990. A full list of accepted recyclable materials is posted at www.jcmbs.com/workshop/recycle.htm.