FOR: Pineapple on Pizza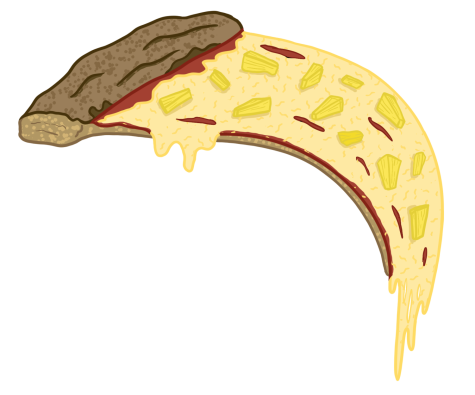 Pineapple belongs on pizza! People argue that the sweetness of pineapple doesn't mix well with pizza ingredients, but it does. The sweetness of the pineapple works well with the tomato sauce by making the sauce just a little sweeter and making the cheese taste less bitter. Pineapple also counteracts how salty the ham is when it's combined on a Hawaiian pizza. The mixing of flavors makes it like the charcuterie board of pizzas. 
  Pizza consumers can't judge a pizza for having pineapple when people put even weirder ingredients on a slice like anchovies, figs and sometimes even chocolate. Those are the strange pizza eaters out there, not the pineapple-on-pizza eaters. 
  People also have to think about how pineapple is a healthier option when comparing pizza toppings. Pineapple contains enzymes that help aid digestion, and helps balance the nutritional content of pizza since it is so high in carbohydrates and fatty oils. Pineapple is also a source of vitamin C, potassium and fiber. 
  There is no harm giving people more pizza topping options, and pineapple is beneficial in many ways. It should be an accepted and embraced pizza topping.