The Mules Sweep the Ichabods in Three Game Series
 On the weekend of March 27-28, the University of Central Missouri (18-4) and Washburn University (7-13) stepped onto the diamond. The weekend began with a doubleheader on March 27, with both games ending with the Mules on top 12-10 and 3-2. The series finished on Sunday the 28 with the Mules victorious again 5-2.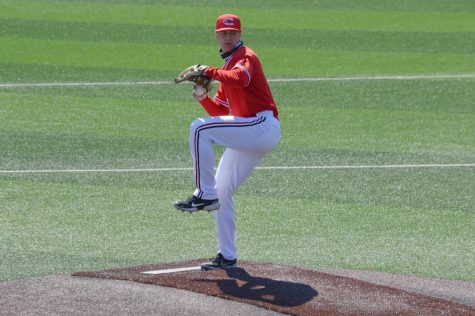 "All three of those games, none of them were beyond three runs, so they're all tightly contested, and so it helps prepare us moving forward," Head Coach Kyle Crookes said.
  Redshirt junior Conor Dryer started the game pitching and was followed by six pitchers to finish the game. 
  "We started a fire on all cylinders here, the pitchers are doing what they need to, the bullpen's doing good and then also hitting is starting to come around," Dryer said.
 In the bottom of the first inning, redshirt senior right fielder Erik Webb hit his 53rd career home run, making him the record holder for the most career home runs in the MIAA.
  "Going into the game I knew that I was one away, but honestly the home run last night was just a little bit more meaningful to me, just given the situation," Webb said. "And being able to do it again today with the team that I have around me was something special for sure."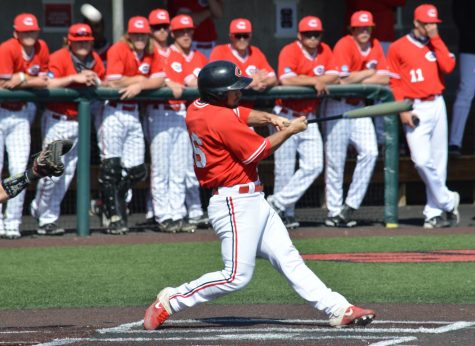 Coach Crookes said he thinks the record speaks for itself. 
  "Proud of him, but I know he wants more," Crookes said. "The experience with his teammates and what it meant to be around them and to do something in the moment that helped the team is the most valuable thing. We hope he hits a lot more." 
  After Webb's hit, Washburn took the lead in the third inning. The Ichabods' two runs came in the third inning from two RBIs by senior first baseman Eric Hinostroza and senior second baseman Carson Sader. After redshirt junior first baseman Cole Taylor hit a single for the Mules, redshirt senior shortstop Alex Madera knocked one over the fence in the bottom of the fourth for a two-run home run, but Washburn ended the inning on a double play. The Mules scored two more times. One run was in the 7th inning with an RBI by redshirt sophomore third baseman John Prudhom. Finally, a balk in the 8th inning sent redshirt junior center fielder Micah Evans home from third.
  The game ended in the top of the ninth inning after pitching by redshirt sophomore Cole Young and redshirt junior Evan Rathburn, and quick defensive plays held Washburn to zero runs. The Mules' next home game is Saturday, April 17 against Central Oklahoma. 
About the Contributor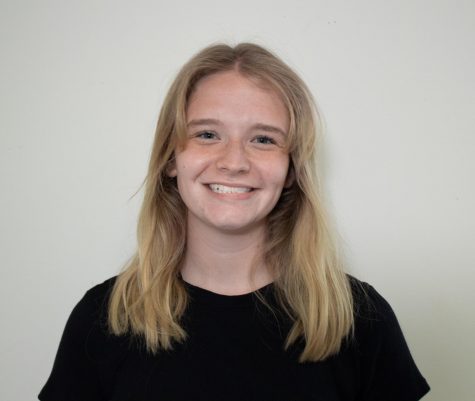 Emily Dickmeier, Photographer
Emily Dickmeier is a photographer for the Muleskinner. She is a freshman Digital Media Production student but hasn't chosen an emphasis yet. She is using...