Dale Carnegie Statue Moved to Speaker's Corner
  The bronze bust of UCM Alumnus Dale Carnegie, first unveiled in the quadrangle in 2014, was recently moved to the speaker's corner in front of the Martin building. Many people who were involved with the original installation of the bust were uninformed of the move, and they were not given a reason after asking the administration. 
  Christian Cutler, curator of the UCM Gallery of Art and Design, said he was surprised to hear about it from the former chair of the art department, Mick Luehrman. 
  "So, Mick was walking across campus one day and noticed it was missing. It wasn't in its location. And he was like, '' 'Oh my God, someone stole it!,'"  Cutler said. 
  Luehrman called campus police and together they located tire tracks, which led them to the moved sculpture. 
  "So, mystery of 20 minutes was solved, but then after that we were like, 'Well, why was it moved?'" Cutler said.
  When the bust was first installed on campus, Cutler worked with Luehrman and communication professor Jack Rogers, among others, in order to properly display the piece. The process involved pouring a proper 10 to 12 inch thick concrete base and hiring a professional stonemason for the pedestal. 
   Cutler said he does like the bust's new location, he has some issues with how it was moved. These include damages to the pedestal and an unlevel concrete pad. 
  The first undertaking to display the bust was led by Rogers. The statue was originally stored in the UCM archives at the library. Rogers was approached by the Carnegians, an organization of graduates from the Dale Carnegie course dedicated to practicing Dale Carnegie's teachings. 
  "The former dean, Gersham Nelson, and I came up with the idea of why don't we take the bust out of the archive and put it up somewhere where people could see it," Rogers said. "So, I drew the original design for the pedestal and everything, and we did some fundraising." 
  Together, the Carnegians, Rogers and Nelson came up with over $5,000 necessary for the job. The location, in front of the administration building, was approved by the UCM Board of Governors. The spot was chosen because it held special importance to Carnegie. 
  "It is a place where there used to be a gazebo," Rogers said. "That's where they would hold band concerts and hold public debates, and Dale Carnegie participated in those public debates. So, he would have stood right where that statue was located."
  Rogers said he doesn't think the new spot suits the statue, as Carnegie was not famous for being a public speaker, but rather an author on self-improvement. This is particularly true of Carnegie's famous book "How to Win Friends and Influence People". More importantly than that, Rogers would have liked to be informed. 
  "We really wanted the statue to be in a very visible, very significant, very public place where students would walk by, and tours would walk by, and people would see it and people would ask, 'Who is this Dale Carnegie?,'" Rogers said. "Why would the administration not at least consult us? Or at the very least inform us why it was being moved."
  Another professor who echoed this sentiment is Terry Cunconan, who teaches the Dale Carnegie Course: Effective Communications in Human Relations. Cunconan has served as a liaison to the Dale Carnegie professional training organization for UCM and is on a council with Rogers and many others who make decisions regarding generated revenue and the Dale Carnegie scholarship. 
  "I would've thought that there would've been some discussion or some awareness of this, but there was nothing that I know of brought to our attention," Cunconan said. "I'm just not sure why it was done under the cover of darkness."
  Regardless of where the bust is located, Dale Carnegie remains an important figure to UCM. 
  "Dale Carnegie has a significant place in our history … because he was a student here and because of what he accomplished after he left here," Cunconan said. "His principles of communication resonate very well with our modern students."
About the Writer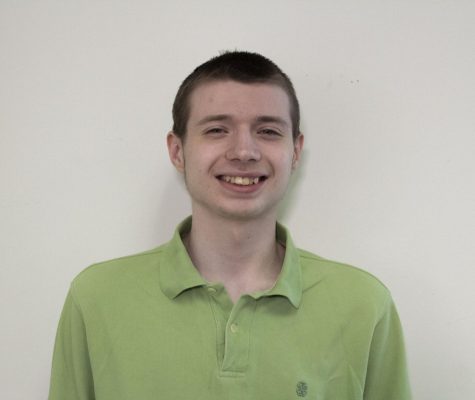 Abram Tabor, Reporter
Abram Tabor is a sophomore digital media production major with a dual emphasis in digital journalism and audio production. Abram is interested in pursuing...